Finding hidden treasures of the National Trust
Friday: Hidden Treasures of the National Trust (BBC2, 9pm)
Published 25th May 2023, 17:00 BST

- 2 min read
When some people think of National Trust properties, they may think of grand stately piles that were in the same family for generations.
However, the latest episode of Hidden Treasures of the National Trust takes us behind the scenes of a very different house owned by the organisation – 20 Forthlin Road, a modest, mid-terrace two-up-two-down in Liverpool.
While it may not seem to be of particularly architectural interest, the building does have a very strong claim to fame. Between 1955 and 1963, it was home to Paul McCartney and his family, and is considered by some to be the birthplace of the Beatles. It's certainly the place where Paul and John Lennon wrote and rehearsed some of the group's earliest hits.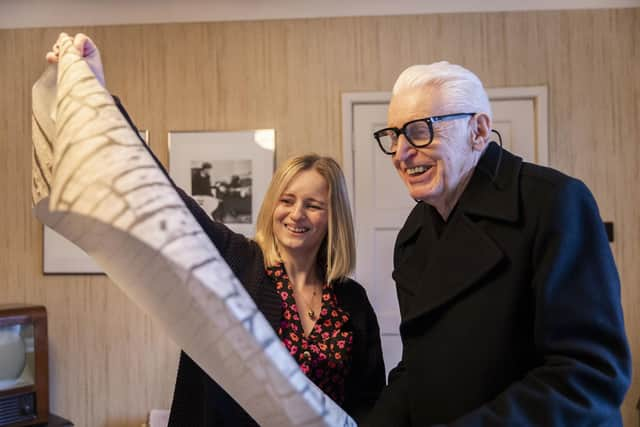 Although it seems unlikely they ever imagined it would one day be owned by the National Trust, or be a place of pilgrimage for fans from around the world some 60 years later, by the time the McCartneys left the house, Beatlemania was already starting to take hold.
To deter souvenir hunters, the property was quickly redecorated – which caused problems when the Trust took possession of it in 1995.
Every effort has been made to restore the house to how it looked when the legendary songwriter lived there, including the striking decoration in the living room.
Paul's younger brother Mike told The Mirror: "My mum wanted the best of what we could afford – but we could only afford end-of-roll paper so we had three different lots of paper in our living room. I never saw it at anyone else's house, just ours."
The National Trust was able to track down two of the three designs, but the last one has remained elusive.
Here, we see how curator Katie Taylor and house manager Michelle Yunque are trying to recreate the look, drawing on Mike's own photographs. He says: "For years, I've been saying, 'You've got to sort the wallpaper out!' It's intrinsic to our memories of 20 Forthlin Road and our mum."
Meanwhile, wall paintings conservator Tobit Curteis takes on an unusual assignment in the upstairs toilet…
Staying in Liverpool, cameras also travel to 59 Rodney Street, a four-storey Georgian town house that was once the home and studio of one of Britain's most significant photographers, Edward Chambré Hardman.
He left behind a vast collection of around 100,000 prints and negatives, and the episode learns more about the work involved in cataloguing and cleaning them.
Finally, there's a trip to Dudmaston Hall in Shropshire. It's home to one of the National Trust's most important 20th century art collections, including sculptures by Barbara Hepworth and Henry Moore, but it's a freestanding wooden structure called Spaceframe by Anthony Twentyman that's currently causing concern.
Made in 1985, it's beginning to rot away, leaving the specialist craft team looking for the very best way to preserve it for the future, while also saving as much of the important original framework as possible.