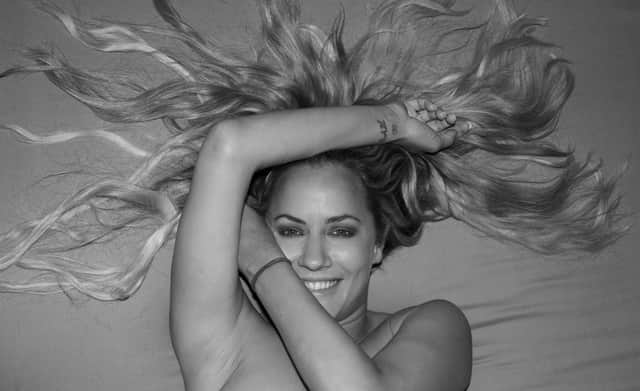 Caroline Flack
A year on, and the nation is still reeling from the heartbreaking news. On the anniversary of her death last month, millions of fans paid loving tributes to the woman who was one of Britain's most popular TV presenters and personalities.
And in this powerful film, Caroline's mum Christine, her twin sister Jody, and many of her closest friends and colleagues remember the much-loved but tormented star, telling the story of her life in order to try to understand what led to her tragic death.
Revealing the complex woman behind the public persona, and exploring the pressures that fame, mental-health issues, press and social media had on her life, Caroline Flack: Her Life and Death combines never-before-seen footage, childhood home videos and interviews. The film's commissioning editor Lee McMurray said: "After working closely with Caroline throughout 2019, we agreed to make a film with her that would tell her story and reveal what it's like to live in the glare of such intense scrutiny. Sadly, that film will never be made. We hope this project will be a testament to Caroline's character, work and legacy, and we're deeply grateful to her family and friends for their involvement."
Caroline was born in 1979 in Enfield, North London, but spent most of her childhood in Norfolk. We see how, in her late teens, she studied dancing and musical theatre at the Bodywork Company in Cambridge, and made her TV break on sketch show Bo' Selecta! in 2002.
In 2009, she hosted ITV2's spin-off I'm a Celebrity… Get Me Out of Here NOW!, and in 2011, presented The Xtra Factor. In 2014, she won Strictly Come Dancing with professional partner Pasha Kovalev, and then she presented ITV's hugely popular Love Island from 2015 to 2019.
This moving documentary shows Olly Murs, her co-host on The Xtra Factor, weeping as he says: "I just wish I could have told her not to do it, I never got the opportunity to do that."
However, it's Caroline's own experiences of heartbreak throughout her life that is the most revealing in the film. She can be seen in tears saying "the only person I ever hurt is myself", while her mum Christine says: "She was my little girl, it doesn't actually seem real."
Caroline's tragic death prompted urges for reform in how people in the public eye are treated by the press and social media.
It also highlighted the issue of mental health, with Christine saying Caroline was 'frightened' that the public would 'find out that she was vulnerable' and battling with 'dark feelings'.
Last night, Roman Kemp presented the moving BBC documentary Our Silent Emergency which was inspired by the sudden death of his best friend, Capital Radio Breakfast producer Joe Lyons in August 2020.