Confirmed: 90MPH train speeds along part of Derry - Belfast line possible as Phase 3 green lit
Confirmation that funding has been secured for the long campaigned for phase three of the Derry railway line has been welcomed by local politicians.
Published 1st Feb 2023, 13:00 BST

- 3 min read
Updated 1st Feb 2023, 14:28 BST
The Department for Infrastructure has confirmed to the Journal that it has "issued a letter of offer to Translink to take forward this important project for the North West which will help secure this section of the railway for future generations".
A spokesperson for the Department said this follows on from approval of the outline business case for the Phase 3 Coleraine to Derry Rail project.
"This major civil engineering project involves renewing the entire track bed including ballast and sleepers between Castlerock and Eglinton. This includes the upgrading of structures to accommodate the track relay, associated drainage works and will allow for speed increases of the line to 90mph where possible, depending on physical infrastructure.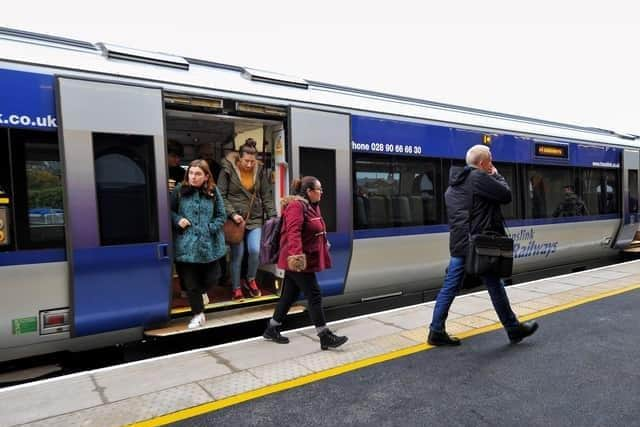 "Translink is now taking forward work to undertake detailed design, procure a contractor, and purchase the required materials. Subject to the approval of a full business case and funding being available in future budgets, construction work on the Phase 3 project is scheduled to be carried out from August 2025 until the end of 2027."
Derry MLA and SDLP Infrastructure Spokesperson Mark H Durkan said: "Derry has been kept isolated by subpar infrastructure and no deeper is the East-West divide felt than in relation to transport. This rail upgrade will go a long way in addressing the regional imbalance and better connecting communities throughout the region. This project will provide a lifeline towards a brighter future for this city.
"The delivery of phase three will not only make it easier for people from Derry to travel to other parts of the North, but will have huge benefits in our fight to tackle the climate crisis."
His party colleague, fellow Derry MLA and SDLP Economy Spokesperson Sinead McLaughlin said: "Improved public transport for Derry is an integral cog in attracting investors and businesses into the North West and allowing our city to reach its full potential. Improved transport links will also make it easier for people to travel to the city - for work, for tourism or to shop.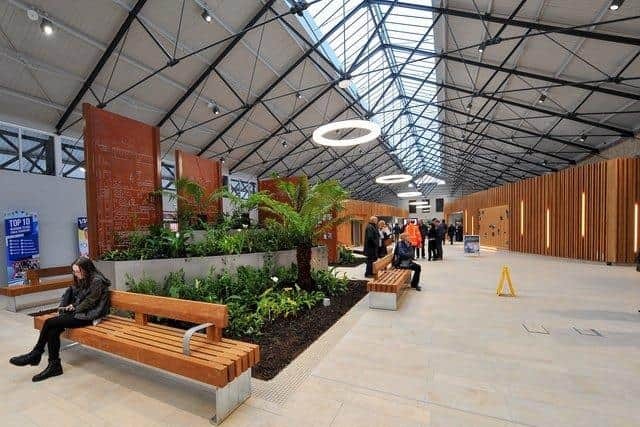 "Delivery of the phase three rail line will be utterly transformational for the local economy and will kickstart higher levels of investment for the region."
"Today's announcement represents significant progress driven by the sustained lobbying efforts of SDLP representatives and our former Minister Nichola Mallon. We will continue to lobby for changes that will improve North-West connectivity for the benefit of all our people."
People Before Profit Councillor Maeve O'Neill described the development as "welcome news" but said this was 10 years overdue.
"The works won't be completed until 2026/ 2027 so we must continue to wait for an improved line.
"But the North West continues to get crumbs when it comes to rail investment. What would have been welcome would have been funding for phase 3a, developing halts at Strathfoyle and Eglinton, developing real commuter solutions for those living on the outskirts of the city.
"What would have been welcome would have been funding for a feasibility study to reopen the old Derry to Portadown line. All indications from the All Ireland Rail Review and from previous ministers for Infrastructure have been to develop that line.
"But still, we are expected to be overjoyed with essential works that were supposed to be done a decade ago. The climate crisis warrants much more urgent action on transport."
"But only pressure from below will ensure we realise our rail ambitions."
Mr Durkan also revealed he intends to meet with Eamon Ryan, the South's Minister for Transport in the coming weeks to discuss the All-Island Strategic Rail Review and said "the SDLP will be seeking funding commitments from the Irish Government in relation to this important initiative."