Gregory Campbell: Contactless businesses should have to take cash
Gregory Campbell has spoken in support of introducing legislation to ensure shops and businesses continue to accept cash payments.
Published 21st Mar 2023, 14:42 BST

- 2 min read
Updated 21st Mar 2023, 15:29 BST
The DUP MP pointed to how cash payments are often the last resort for contactless businesses when their machines stop functioning properly.
"Last year, I was at a coffee outlet in London City airport that only took cards. A constituent asked me to take up the issue, which I did. A few weeks later, it introduced a process for cash and card.
"Three months later, the constituent sent me a photograph of a sign saying, 'Cards not working today, only cash'. How ironic was that?" asked Mr. Campbell.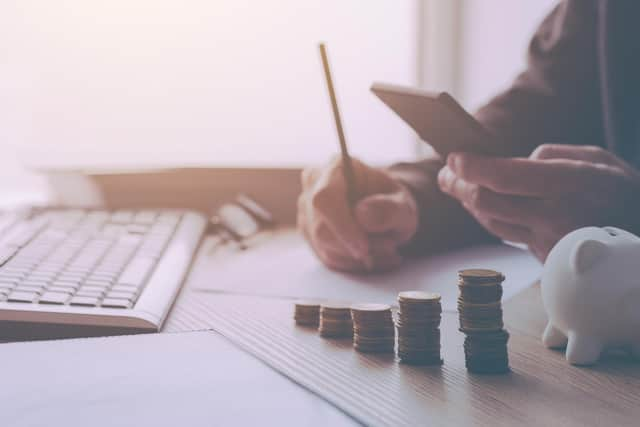 He was speaking in the House of Commons during a debate on a number of citizens' petitions that called for all businesses and public services to be required to accept cash payments.
Martyn Day, the Scottish National Party (SNP) MP for Linlithgow and East Falkirk, also spoke in support of making the acceptance of cash compulsory.
Mr. Day pointed to how poorer and more vulnerable people are more likely to be dependent on cash.
"The hon. Member makes a very good point on which I wholeheartedly agree. As I said, 6% of adults use cash payment for almost everything.
"That figure increases to 9% of those in the most vulnerable circumstances. I shall return later to the impact of cash refusal on the most vulnerable in our society.
"Although the Covid-19 pandemic undoubtedly affected payment habits, there has been both a sustained, albeit partial, recovery and a stabilisation in trends around the use of cash, as noted by the Bank of England in its third quarter bulletin in 2022.
"The Bank also noted that the value of bank notes in circulation remains close to an historic high, reflecting the fact that up to 60% of the population are holding more cash as a store of value," he said.
The SNP MP said Mr. Campbell was correct about the need for cash as an alternative when electronic systems inevitably fail.
"Another benefit that should not be underestimated is the role that cash can play when other payment methods fail, as the hon. Member for East Londonderry (Mr. Campbell) illustrated," he said.