InvestNI backed Derry jobs dip sharply
The number of jobs created in Derry by companies subsidised by InvestNI has been in sharp decline in recent years.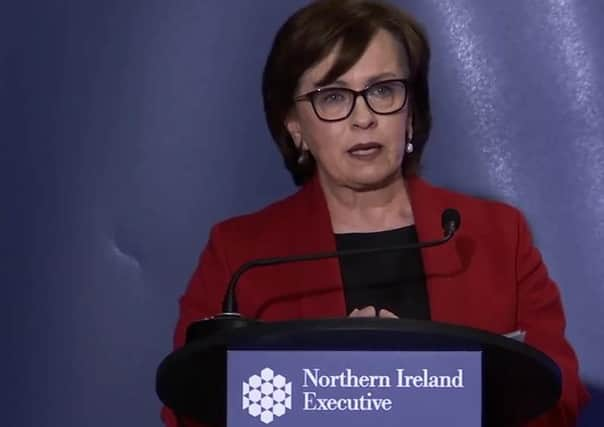 Under two separate measures used by InvestNI the decrease was substantial.
Between 2017 and 2018, for example, additional jobs created by companies in the Foyle constituency dipped by 110 from 444 to 334.
Mrs. Dodds explained that the additional jobs referred to 'all jobs created by businesses supported by InvestNI during the period under review'.
She said that prior to 2017 InvestNI measured jobs created each financial year based on employment related financial support. Under this measure the decline in jobs supported in Derry was even more precipitous.
The number of jobs created through direct financial support in Derry fell by 442 from 663 in 2014/15, to 398 in 2015/16, and to 221 in 2016/17.
The minister said the two measures were not directly comparable as different reporting methods, and time periods, were applied.
"It should be noted that over the past five years, three quarters of offers of support and two thirds of investment commitments secured by InvestNI were through businesses located outside Belfast," said the Economy Minister.
"In addition, two thirds of the additional jobs created with the support of InvestNI were in businesses located outside Belfast," she added.
Between 2017 and 2018 the number of jobs supported across the north fell from 11,309 to 9,033. The decrease between 2014/15 and 2016/17 was from 9,409 to 5,904.