Multi-million pound capital expenditure proposals by Garvan O'Doherty Group include major investments at Chill, Da Vinci's and city centre
Garvan O'Doherty has announced proposals to invest £3m developing a collection of bars, restaurants and entertainment offerings in Derry.
Tuesday, 22nd June 2021, 5:34 pm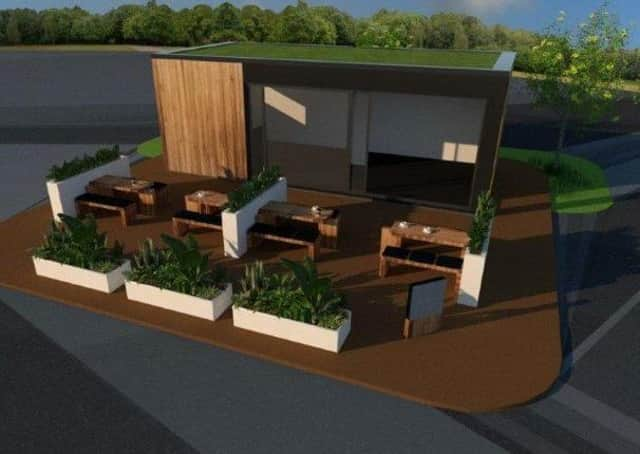 The development is part of a series of major investments by the Garvan O'Doherty Group (GODG) which employs around 120 people in Derry
Mr. O'Doherty said work on the city centre investment which is centred on properties in the Foyle Street and Guildhall Square area will get underway in October.
The company is also currently investing £500,000 in high-end fit-outs of its off licence chain CHILL which operates five stores in the city.
Ann Marie Cusack, C.E.O. of CHILL told the 'Journal' the investment will include additional retail units and an enhanced range of services targeting consumers in the UK and Ireland. The expansion is being worked on at present by experts in Dublin and London and more will be revealed shortly, she confirmed.
Additional employees at all levels will be required as part of the expansion.
Mr. O'Doherty said a further £500,000 is being invested at the Da Vinci's Hotel complex. Nine bedrooms were recently refurbished while five have been transformed into apartment-style self-contained rooms with kitchenettes.
The renovation is being rolled out across the hotel and all bedrooms will be totally refurbished at a cost of £500,000.
Olga Henry, general manager, said there are plans to 'create a hospitality village within the vicinity of the hotel with enhanced outdoor facilities and a retail hospitality village with commercial pods, two additional restaurant units, a farmers' market and a coffee dock'.
The group also has ambitious plans to invest significantly in the city centre.
Mr. O'Doherty said: "Plans are in place to redevelop properties GODG owns in Shipquay Place/Foyle Street at a cost of £3m to create a unique collection of bars, restaurants and entertainment offerings reflecting the history of Derry and the best of Irish traditional hospitality.
"The redevelopment will include a multipurpose courtyard venue with an extensive food and beverage offering."
He said one of the properties operated as the pop-up bar 'Dooley's' during the Fleadh Ceoil and the new development will provide enhanced facilities but will recreate the atmosphere that so many people enjoyed in 2013.
There is also an option to develop flexible office accommodation with a focus on providing space for start-up companies involved in Research and Development and innovation-based activities, said the Derry businessman.