Sinéad McLaughlin: 75% of Derry folk will be hit by Brexit card fees
SDLP MLA Sinéad McLaughlin has claimed credit card charges being brought in as a result of Brexit will have a huge impact on Derry folk.
Published 30th Apr 2021, 13:20 GMT

- 1 min read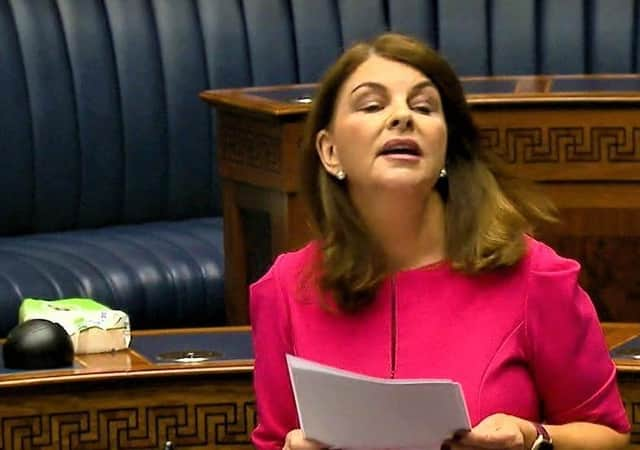 She was speaking after East Derry Sinn Féin MLA Caoimhe Archibald, and other party colleagues, blamed Brexit and the subsequent loss of EU consumer protections, for the increase in fees.
Ms. Archibald brought a motion to the Assembly that said the increase in fees will 'disproportionately impact border communities.'
Ms. McLaughlin said: "If anyone had any doubt that the impact of Brexit would be to increase the burden on commerce, the costs for the consumer and the profits of some businesses, here it is.
"The charges imposed for many of my constituents who use their cards to shop a couple of miles away across the border will rise fivefold later this year.
"Visa has said that its change will affect only 5% of consumer transactions.
"The problem for Derry, and other border areas, is that it will affect perhaps 75% of people.
"That is my guess as to how many people in my area go across the border at some point in a normal month."
Ms. McLaughlin also spoke of the loss of EU consumer protections and the implications for mobile roaming charges.
She said: "Remember the phrase 'Project Fear,' which was used whenever any of us who opposed Brexit warned of the possible impacts, including on phone roaming charges? Well, this is what 'Project Fear' really looks like. This is the reality."