WHSCT paid £1m for Fort George land
A government department has confirmed it plans to go to market with the remainder of Derry's Fort George site.
Published 28th Apr 2023, 09:15 BST

- 2 min read
The Department for Communities confirmed its 'longer term' goal as it told the 'Journal' that the Western Trust paid £1 million for the lands at Fort George for its planned new cityside health hub and that the 2015 masterplan is now under revision to include this.
When asked whether this £1m was to be re-invested in the city, a spokesperson for the Department for Communities said: "The money supplemented the Department's budget in the 2022/ 23 financial year and enabled the Department to take forward several projects such as Spencer Road Revitalisation, Carlisle Road Revitalisation, Strathfoyle Greenway, St. Columb's Road Public Realm and preparatory works at Clooney."
The former Ministry of Defence-leased site was vacated by the British Army in 2001 with hopes high at the time that, along with the military bases at Ebrington and Ballykelly, its redevelopment would transform the north west economy for the benefit of local people.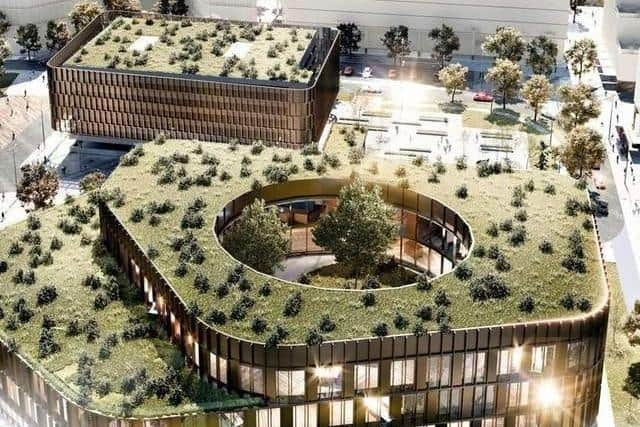 The Derry riverside site was utilised as a military base for around 30 years before it was returned to the Port and Harbour Commissioners, before it was purchased for £12 million in 2004 by the Department.
Remediation works to decontaminate the site were completed in 2019, with the MoD contributing £3.2 million towards this.
Prior to this, the Department for Communities received Outline Planning Permission for the Fort George Development framework in December 2015 for major mixed use to include residential, office, employment and education uses including research and development/call centre, community facilities, retail, cafes, bars and restaurants and associated multi-storey and surface car parking.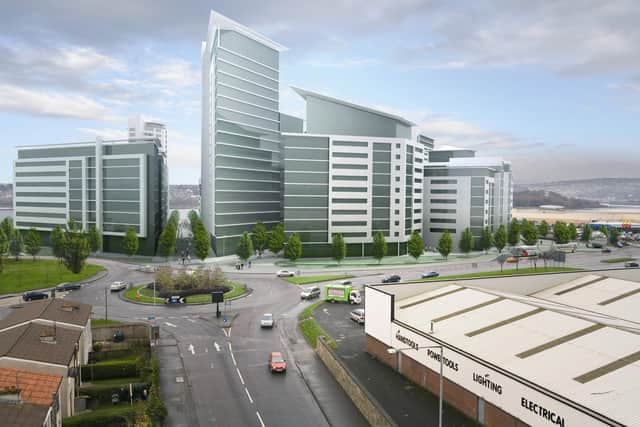 There have been criticisms levelled recently however that eight years on, most of the site remains empty and is used primarily as an overspill car park during major festivals and events.
When asked about future plans for the remaining 11 acres, a spokesperson said: "The Department is currently revising the Masterplan to incorporate the proposed Health and Care Centre on the site.
"In the longer term, the Department intends to market the remainder of the site."