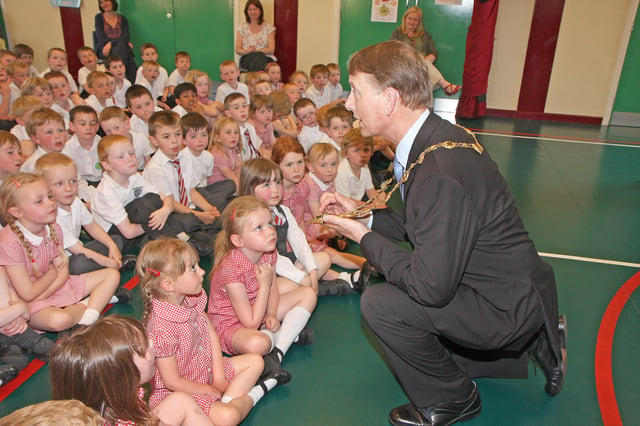 The Mayor Alderman Maurice Devenney, explains his chain of office to assembled pupils during his courtesy visit to Drumahoe primary school.
63 pictures from 2012: capturing events at many local primary schools
It was 2012 and Maurice Devenney was mayor of Derry.
Saturday, 19th June 2021, 11:45 am
As part of his year in office, the mayor visited a large number of schools in the area - and many of these pictures record those events. Also featured in this latest slideshow are primary school pupils involved in various activities.
As always, we hope that you enjoy this stroll down Memory Lane with the Derry Journal.