Derry & Strabane reps call for free school transport
Members of Derry City and Strabane Council were united in their call for school transport to be free for all students after a motion brought forward by People Before Profit Cllr Maeve O'Neill passed unanimously.
Published 7th Mar 2023, 14:53 BST

- 2 min read
Updated 7th Mar 2023, 14:53 BST
Council will now write to the Education Authority and Department for Education to express support for free bus passes for all secondary students. Council will also outline the inequalities facing families in the Derry City and Strabane council area, asking the Education Authority to review their policy on transport.
People Before Profit Cllr Maeve O'Neill, spoke out against the current system of school transport fees, stating that young people should not have to pay to go to school. She called the process for determining what students pay 'totally flawed' and 'totally unfair.'
Cllr O'Neill highlighted a case she is currently working on, where a young person was required to pay to attend a grammar school that was not their nearest option. "This isn't an isolated case," she said. "In contacting the Education Authority about this, they say it is a very common problem in the Foyle area and it has been raised countless times."
The Moore DEA councillor expressed frustration at the lack of action taken to address the issue, stating that a parent she is working with has been told there is no point in trying to resolve the issue.
"In other places in the world, young people can go to school for free and get free public transport," she said. "We should expect so much better for young people here."
"We saw over COVID that social care workers got free transport to go to their places of work," she said. "School students shouldn't have to pay to actually go to school."
Alliance Councillor Philip McKinney gave his party's full support for the motion calling for a review of the current school transport policy.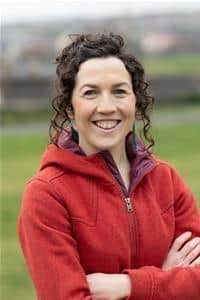 SDLP Councillor Steven Edwards expressed his concerns about the outdated nature of the current policy, which he said was originally set 25 years ago and is in 'need of reform'.
He added: "Ultimately the allocation through this policy of free school transport is a massive postcode lottery."
Sinn Féin Councillor Ruairí McHugh echoed the concerns, calling for the Home to School transport policy to be reviewed and updated.
He highlighted the burden that school transport fees place on families, particularly those on lower incomes. "It should be standardised right across the board," he said. "Education should be free to everybody, no matter where you live or what you earn."