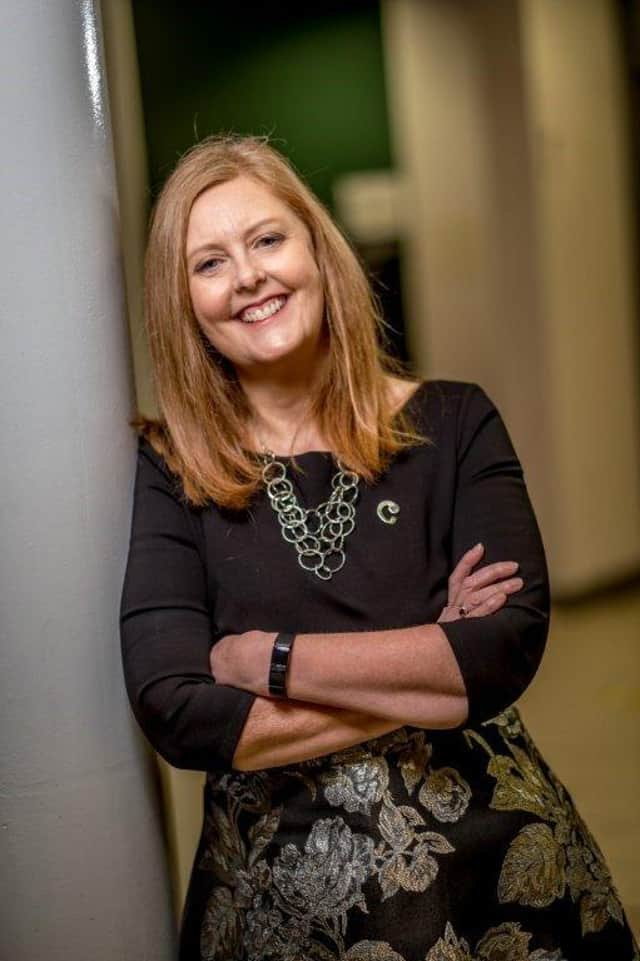 Martine Mulhern, principal of St Cecilia's College, won the award at a virtual event last weekend.
The Awards which are sponsored by Virgin Media Business, were developed to celebrate outstanding women from across all disciplines across the North who have gone above and beyond to care, support, unite and inspire, with extraordinary acts of purpose, support, passion and kindness.
Over 300 women were nominated in the five categories and Mrs Mulhern won the 'Agent for Change' award.
The principal of the Creggan school was nominated by the senior team in St. Cecilia's College for her 'kindness', 'warmth and humour' and her 'unwavering insistence that every child has a voice and will be heard.'
The senior team at the school also highlighted Mrs Mulhern's 'tireless commitment to St Cecilia's College.'
They told the panel: "This isn't about a job title or a salary, this is about her children, her girls in green and her staff. We don't know how she does it but there is not a member of this family that isn't grateful to her for her tireless commitment to St. Cecilia's College."
Mrs Mulhern said she was shocked and honoured to be nominated for the award.
"The nomination submitted by the senior school team was just so lovely. I was tearing up when I read it.
"I accept the award on behalf of the whole school, because you can't do it on your own," she said.
Mrs Mulhern said that everyone in the school has stepped up to the mark in the last 12 months, during a particularly difficult time due to the Covid-19 pandemic.
"The leadership style in St Cecilia's is people centred and relationship focussed and that is reflected right down through the senior team to the head girls and senior prefects. That is what makes the school so special."