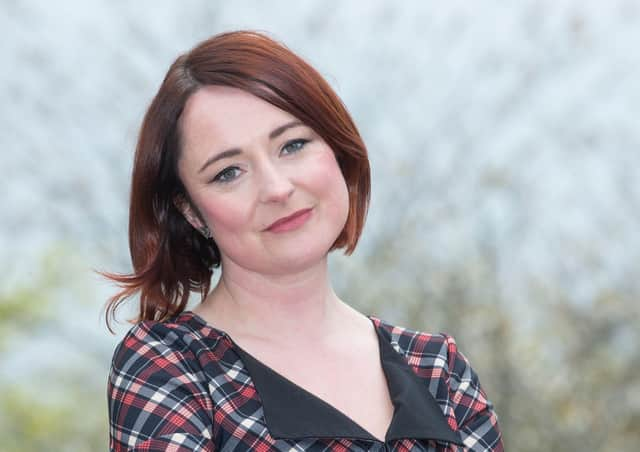 Professor Siobhan O'Neill Professor of Mental Health Sciences at the University of Ulster's Psychology Research Institute. Picture Martin McKeown. Inpresspics.com. 16.4.14
Mayor Tierney said: "I am delighted that Professor O'Neill's expertise and commitment has been acknowledged and I firmly believe she will be a strong voice for mental health. It is important that mental health is placed high on the Government's agenda and I am confident that Siobhan in this role will do just that to ensure delivery of a mental health strategy.
"Prof O'Neill is a tireless advocate for mental health awareness and she works closely with the community and voluntary sector which is important in communicating the views of people of ground and making sure their concerns and opinions are heard.
"I want to take this opportunity to extend my best wishes to Siobhán in this role and advise her that she has my full support and that of Council in doing all she can to successfully tackle the issues we face around mental health."
The Mayor also acknowledged the important role played by Prof O'Neill in the establishment of a Crisis Intervention Service in Derry and said he was delighted to have someone from the North West being a strong voice for mental health in Northern Ireland.
Also welcoming the appointment, Natalie Whelehan, policy and public affairs manager at NSPCC Northern Ireland, said: "We are pleased that Prof O'Neill's new role has been announced so shortly after Health Minister Robin Swann signed off the investment in specialist perinatal mental health services so that every mum, every baby and every family in Northern Ireland gets a #FairStart – which the NSPCC's Fight for Fair Start campaign is calling for.
"In 2018/19, our Childline service's two bases in Belfast and Foyle delivered more than 30,000 counselling sessions to children and young people under the age of 19, with mental health being one of the top areas of concern for them.
"We look forward to working with Professor O'Neill to help make a tangible difference to the lives and futures of Northern Ireland's children and young people."