Proud Derry father to take the plunge with daily dips for autism charity Jigsaw and school unit
Derry man Neil Doherty is set to take to the Swilly every day in April in a fundraising drive for autism charity the Jigsaw Project and the learning support unit at St Eugene's Primary School.
Published 30th Mar 2023, 07:39 BST

- 3 min read
Updated 30th Mar 2023, 07:39 BST
Neil and his wife Karinne, who have two children with autism, Claragh (8) and Clodagh (almost 6) spoke to the Journal about how Jigsaw and the school with its new unit which Clodagh attends have transformed their lives and they wished to "give something back".
This will be the second year Neil is undertaking the challenge around Inch island and Buncrana, with a GoFundMe page set up and hopes high people will once again show their support.
Neil and Karinne shared the experience of their young daughter Clodagh to explain just how vital and transformative the unit at St Eugene's PS and Jigsaw have been.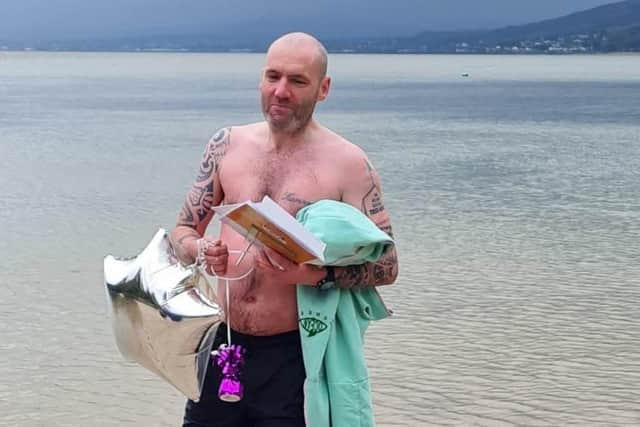 Clodagh had been registered in several schools but eventually they took the tough decision to homeschool their child.
"She lost her hair due to stress and sensory issues. No matter what they did or tried it was the same, she wouldn't dress, wouldn't leave the house so we all had a meeting and even her paediatrician said she needs homeschooling. So we did that for a year and it was the best thing we ever did. She started to trust us.
"My other children had gone to St Eugene's school and it had always been my dream for Clodagh to go there but I knew she would never be in a mainstream class.
"Then St Eugene's opened a learning support unit in September and they were able to cater for her sensory needs and autism and she is doing amazing. We were scared beforehand but it's like a dream come true."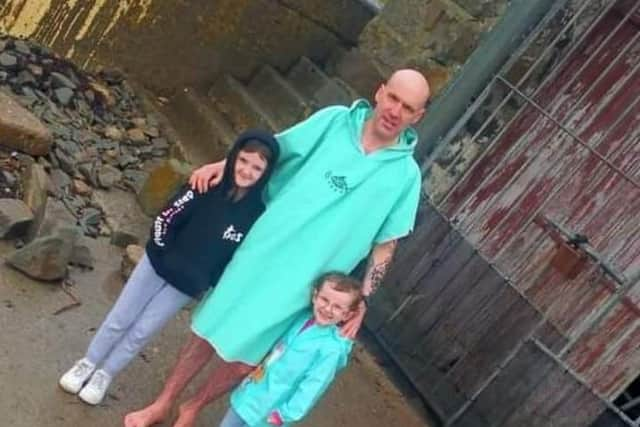 Prior to this there always had to be one person at home for Clodagh and as a family could not do the things most take for granted.
"She thought that when we left the house we were going to school so she became housebound at the age of 3 and that was her for nearly two years. But at the unit they let Clodagh lead the way and now she thrives off the routine of going to see her teacher."
"For me that unit saved our lives because we didn't have a life. And we are able to go to the Jigsaw and things like that with her now."
"We know there are other families out there struggling and we just want to give them hope but also sometimes we have to share our tough times to give that other person hope," Neil said. "I am so proud of my daughters."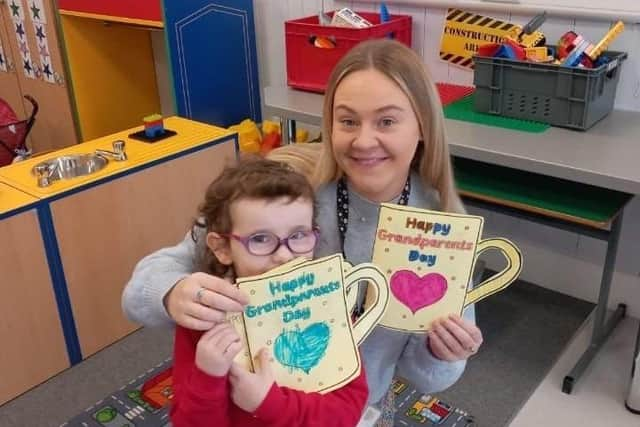 The couple heaped praise on the staff at St Eugene's PS as they spoke of the funding challenges the specialist unit is now facing.
They had a special mention for Claragh's teacher Mr McKenna, who will be joining Neil on some of the swims, and assistant Ms Barber, and Clodagh's teacher Ms Canavan and classroom assistant Mr McElhinney for all they have done.
The Jigsaw Project meanwhile has been an incredible support to the whole family, as they have been to so many others. "Everything Sonya Blakely has done for us, we would have been lost without her. I didn't know anything about autism and Sonya and Jigsaw have gone above and beyond," Karinne said.
The Jigsaw Project provides support for children aged 4 and above and their families. It also organises days out and trips throughout the summer and beyond with their youth club meeting up every Friday. "It is like one big family and there is no judgement."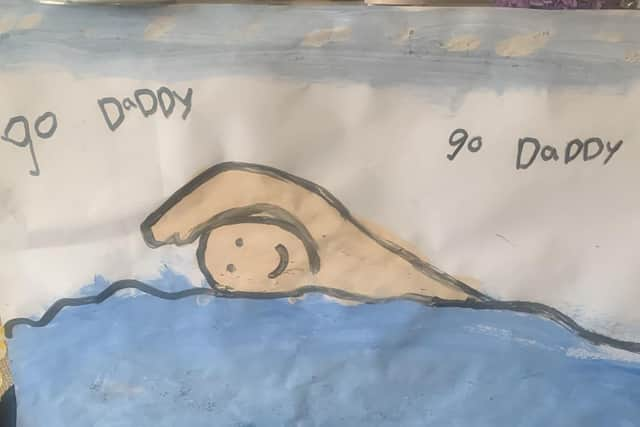 Among those joining Neil in the water so far are Councillor Gary Donnelly and former Councillor Mary Durkan, with plans for a big celebratory get together on the final day.
Last year's finale saw Sonya and the Jigsaw project organise t-shirts and celebrations, with Micky Doherty and Conor McKenna among those who turned up in support last year.