63% of call outs at Northland Road and Crescent Link false alarms
Sixty-three per cent of all calls to the two Derry fire stations over the last three years were false alarms.
Friday, 24th April 2020, 5:39 pm - 2 min read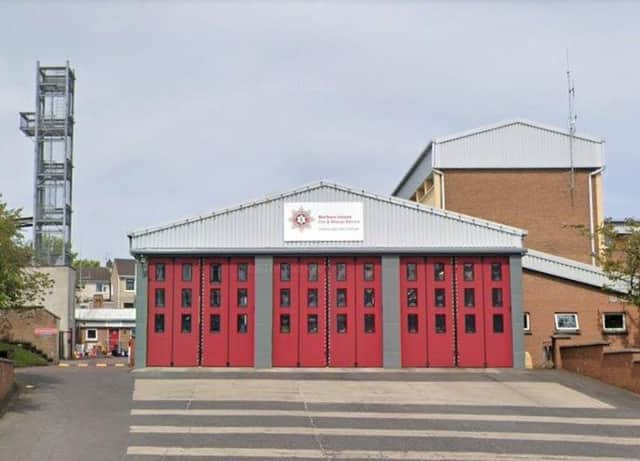 New data released by the Health Minister Robin Swann show that the Northland Road and Crescent Link stations in are among the busiest in the north.
Only the Central and Cadogan stations in Belfast fielded more calls than the Northland Road station in Derry, which answered 6,046 over the financial years 2016/17 to 2018/19.
Add to this 2908 calls handled by the Crescent Link station and the total number of calls, mobilised and non-mobilised, received by the NIFRS Regional Control Centre (RCC) from Derry was 8956.
A substantial number of these contacts were false alarm calls.
Of the 8,956 total calls taken by the NIFRS RCC from Derry 5,638 were false alarms. That's 63 per cent with the percentage breakdown exactly the same for the cityside and Waterside stations.
Of 6048 calls at Northland Road 3,817 (63 per cent) were false alarms and of 2908 calls at the Crescent Link 1,821 (63 per cent) were equally not the result of an actual fire or emergency. Providing the details in response to an Assemby Question Mr. Swann did not provide a break down of the nature of the false alarms.
However, historically malicious hoaxes have made up an unacceptable but relatively small proportion of false alarms received by NIFRS.
Previous breakdowns have shown that the vast majority will have been 'false alarms with good intent', with a smaller number of 'false alarms due to apparatus' and the lowest proportion made up of malicious hoax calls.
This week, meanwhile, NIFRS has had to issue an appeal to the public to help prevent a potential upsurge in very real call outs due to gorse and brush fires during the current hot and dry spell.
Michael Graham, Chief Fire & Rescue Officer (Interim) NIFRS said: "Dealing with wildfires unnecessarily draws our resources away from where they are needed most, protecting our community.
"Thanks to our planning, the changes we have made to how we deliver our service, and the hard work of our people, we are well placed to continue protecting our community during the COVID-19 pandemic, however it is important that the public work with us to not add any additional pressure on the emergency services during this time."
Agriculture Minister Edwin Poots said: "I'm urging the public to take extreme caution because wildfires could result in tragedy for people caught in the line of a fire – don't burn waste or vegetation and don't fly-tip or drop litter."