Derry Aontú councillor Emmet Doyle calls for better pay as hundreds of nurses 'leave' Trust but Department of Health says many 'leavers' simply moved within health service
Hundreds of nurses and midwives and dozens of doctors left the Western Trust prior to retirement age in the past four years, it's been revealed.
12th Mar 2021, 12:01pm
- 3 min read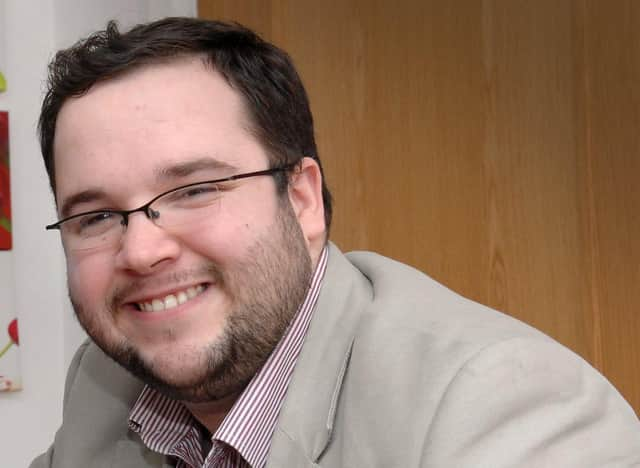 Figures obtained by Aontú councillor Emmet Doyle show 412 nurse and midwives under the age of 40 have left since January 2017. Forty-four consultants or other grade doctors have also left during the same time frame.
Colr. Doyle said: "This is an astonishing number of nursing, midwifery and senior medical staff that have left the Trust the last four years – but given how overworked and underpaid our key workers are, can we really be that surprised?"
The revelations come as trade unions continue to demand a pay uplift for health workers above and beyond the 1 per cent recommended by the British Government.
Last week, in a joint statement, the health unions, UNITE, Unison, Royal College of Nursing and NIPSA, said: "Our members will be outraged at this. They know their worth and value, as does the public and all those who have been cared for by them over the last year."
Colr. Doyle suggested pay was a factor affecting staff retention.
"The miserly 1% offered rise for nurses in England is a slap in the face to staff there, and our Executive must find the money for a fair rise for our staff – there is money to be spent – or sent back to the Treasury as Stormont has shown. We know that our senior doctors are extremely dedicated to patient care and questions must be asked why those under the age of 40 are leaving the Trust.
"Aontú are calling on the Trust and the Executive to urgently address medical workforce planning in the Health Service and to offer a fair and well-deserved pay rise to our frontline nursing and midwifery staff or we will continue to see a haemorrhage of staff we so desperately need," he said.
A spokesperson for the Department of Health said: "It is important that the data quoted here is not misinterpreted. Many of these 'leavers' are actually moving to other parts of the health system, as doctors and nurses tend to do throughout their careers.
"There is no HSC-wide transfer system available, so staff will frequently terminate a contract in order to take up another; particularly, but not exclusively, if that is in another Trust. For example, it is known that several of the medics captured in these statistics, ended one Fixed Term Specialty Contract in the Trust but then took up another.
"Significantly, the overall picture is that over the last four years considerably more nursing and midwifery staff and doctors have joined the Trust than have left. Indeed, during this time the nursing & midwifery workforce has grown by 9% and the medical workforce by 8%."
The Department said its Health and Social Care Workforce Strategy 2026: Delivering for Our People includes a commitment to effective workforce planning.
"Despite the pressures created by Covid-19 emergency, the Department is proceeding with its comprehensive programme of long-term, HSC-wide strategic workforce reviews to ensure that it has the appropriately sized and skilled workforce needed to meet the healthcare needs of the population of Northern Ireland," he said.
In response to Colr. Doyle's call for a pay increase for health care staff the Department said: "Any decision on a pay award for NI health workers will be taken after the pay review bodies make their recommendations. The Department does not intend to pre-empt those recommendations.
"Our pay award decisions can also only be taken in the context of a wider public sector pay policy set by the Department of Finance."