Seven variants of 'fairly stable' coronavirus identified but vaccine should work, says Dr. Michael McBride
Dr. Michael McBride has told the Stormont Health Committee that the coronavirus has not mutated too much since the outbreak began in China because it is already well-adapted to spread between people.
Published 23rd Dec 2020, 16:37 BST

- 1 min read
Updated 23rd Dec 2020, 17:58 BST
The Chief Medical Officer explained how seven mutations of the SARS-CoV-2 virus have been identified by geneticists, during a briefing on Tuesday.
He said he did not believe that the new variant discovered in England would be resistant to the several vaccinations that have been developed against the virus.
"It's very important that we continue to monitor this virus. It has been fairly stable. It hasn't mutated much. We have had seven broad variants of the virus since it first arose in Wuhan.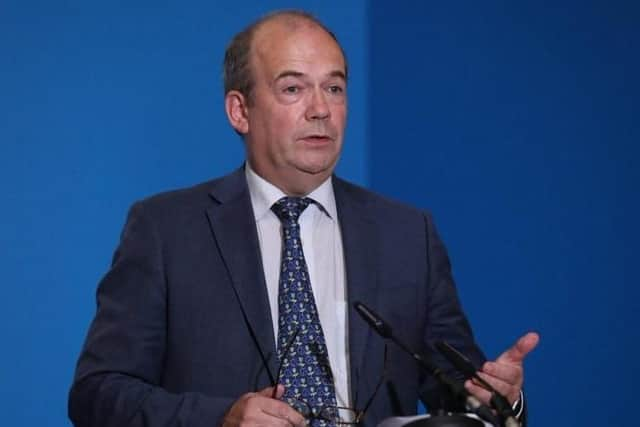 "The reason it hasn't mutated much is that it is already well-adapted to spread between people and this variant has unfortunately arisen. It is more transmissable. Thankfully we have no evidence to date, though the evidence is not yet robust, that it causes any more severe disease.
"I think, more importantly, we have no evidence at this time that it will render the vaccines any less effective," he said.