Tom Black: NHS not 'free and universal' as poorer people forced to pay for private ops due to waits
Dr. Tom Black has told MPs the NHS is no longer 'free-at-the-point-of-delivery' in reality as people from poorer areas are being forced to go private because otherwise they would be dead before they would get a public operation.
Published 25th May 2023, 11:38 BST

- 2 min read
Updated 25th May 2023, 11:45 BST
The Derry doctor acknowledged the stark reality for many people during a briefing of the Northern Ireland Affairs Committee (NIAC) at Westminster on Wednesday.
Dr. Black was also clear that he believed the resurrection of an Executive at Stormont is urgently required to improve outcomes for patients, health workers, and the NHS at both primary and secondary level.
NIAC Chair, Simon Hoare, asked Dr. Black, who is Chair of the British Medical Association (BMA) in the North, for his view on the ongoing political stasis at Stormont.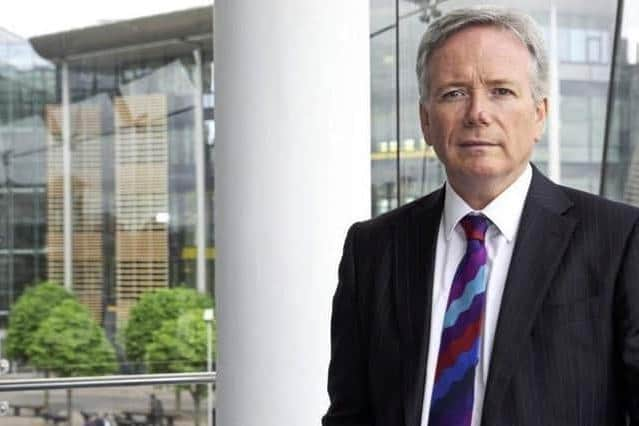 "What is your assessment with regards to the impact on a bad situation a non-functioning Executive is making on the lives of ordinary people when it comes to health outcomes, access and the like?" asked Mr. Hoare.
Dr. Black replied: "Politics in Northern Ireland is very difficult. We understand that. Politics in NI is not helped by the situation in London. We don't look to the DUP and say 'oh, it is your fault this time' because we have had this problem before in other ways.
"At the same time there is a recognition that if Stormont was in place then we would be able to make decisions that the civil servants cannot make. The civil service is constrained by its ability, its flexibility, its autonomy within its rules.
"We also have constraints with regards to funding. We look to politicians. We are workers in the health service. We look to you to provide the funding, to tax the people, and we go and look after the people. The people of NI aren't being well served."
The Derry GP explained how the notion of a National Health Service which is universal and 'free-at-the-point-of-need' existed in name only.
He told the committee that the de facto situation on the ground was that people from poorer areas are now paying for hip replacements in the private sector because the likelihood is that they will be dead by the time they get an operation on the NHS.
"We have a universal free-at-the-point-of-need health service which is neither universal nor free because if you are 60 years old – I work in an area of high deprivation - if you are 60 years old you will not get your hip replacement because your time of death will coincide with the time of your hip replacement - the ten years that you will wait.
"So those patients are actually paying for that service at the moment. Now, I am not here to blame any particular party or politics in general in NI because if I was in your place I would find it just as difficult."
Mr. Hoare asked Dr. Black: "Would the resurrection of the Executive help this issue for the benefit of patients?"
Dr. Black was unequivocal in his response: "Yes, absolutely."