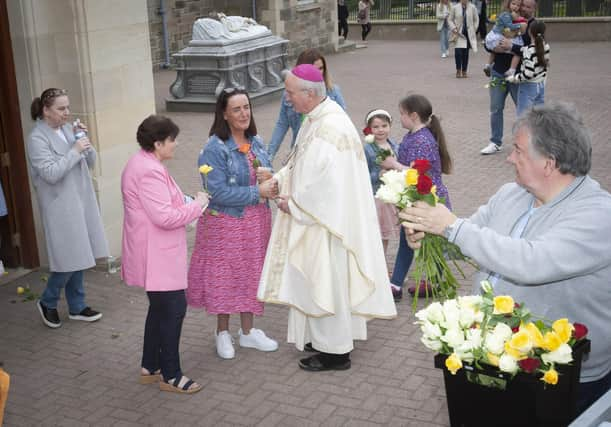 147 photographs of the 2023 Sister Clare Crockett Retreat
There was a very large attendance at the Sister Clare Crockett Retreat in St. Columba's Church in the Long Tower throughout the entire week of spiritual reflection from Monday, April 17 to Friday, April 21.
By

Jim McCafferty and Kevin Mullan
Published 26th Apr 2023, 13:22 BST
Updated 28th Apr 2023, 12:55 BST
The week of Masses, Benedictions and talks from Martina Davidson, Andrea Corr, Fr. John Joe Duffy, Fr. Colum Clerkin, Cora Sherlock, Sister Elena from the Home of the Mother, and Bishop Dónal McKeown, drew large congregations.
It demonstrated the esteem in which Sister Clare, who was just 33 when she died in an earthquake in Ecuador in April 16, 2016, was held.
Here is a selection of photographs from the 2023 event.