Archbishop Eamon Martin acknowledges this Christmas has been a sad and difficult time for many families
Archbishop Eamon Martin has acknowledged that this Christmas has been a sad and difficult time for many families who have been separated from their loved ones by the coronavirus and the public health measures designed to stop its spread.
Sunday, 27th December 2020, 6:46 pm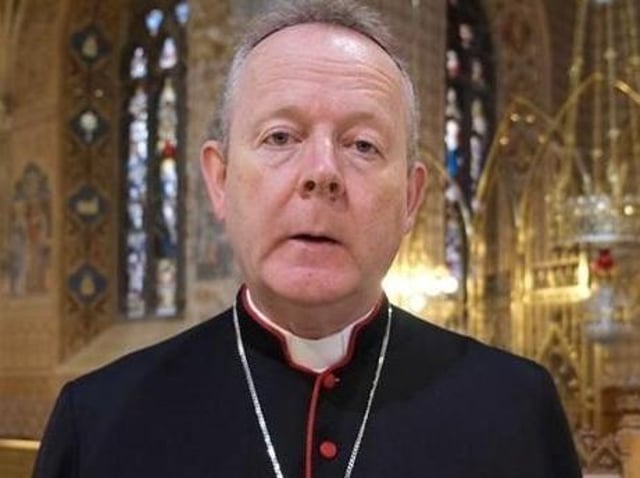 Eamon Martin
The Archbishop of Armagh and Primate of All Ireland made the remarks as he celebrated the Feast of the Holy Family in St. Patrick's Church in Pennyburn on Sunday.
"Someone said to me the other day 'sure isn't Christmas all about family?' But we are all conscious that this year, with the restrictions, there has been much sadness and disappointment in many families that loved ones have been unable to travel home.
"Many of the usual family 'get-togethers', customs and visits have been curtailed or disrupted completely, or gone virtual, or simply treasured and stored away again in the memory until next year, please God," he said.
During his homily Archbishop Martin encouraged Christians to draw on their faith to get through this period of uncertainty.
"Our families share uncertainty about the future, weariness with the ongoing restrictions, confusion of changing messages, nervousness - fear even - with talk of new waves and new variants of the virus.
"Sadly since the beginning of the pandemic many families among us have had to carry heavy crosses of separation, sickness, grief and loss, worries about employment and finances, or simply missing those comforting family rituals of being together, visiting, and being close and present to each other in the normal way.
"At Christmas time, especially, families of faith can find consolation, good news, hope and promise in the wonder of the Christ-child, born into a human family, to be our Saviour. Faith with wisdom, courage, trust and serenity guides our journey as families through uncertainty and the unknown," said the Derry-born Primate.