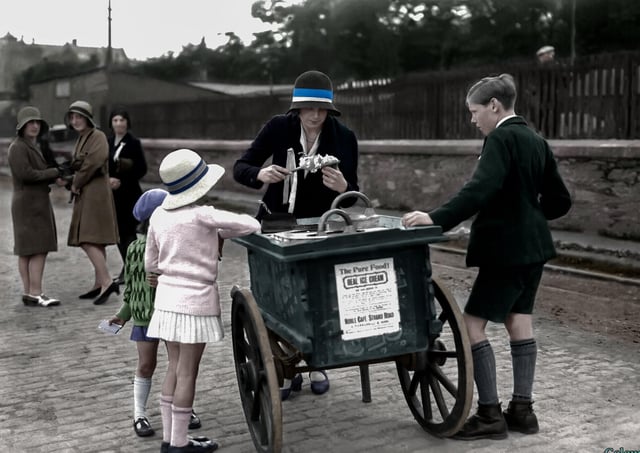 Iannarelli's ice-cream being sold down the quay on regatta day 1929.
Derry in the rare oul times: Amazing colourised photographs from the early 1900s
Strathfoyle native Alex Duffy has been restoring old photos for the past decade and earlier this year launched the 'Reminiscence - Photo Restoration Co.' Facebook page. Here are a selection of amazing colourised photographs of Derry in the early 1900s.
Friday, 16th July 2021, 5:18 pm