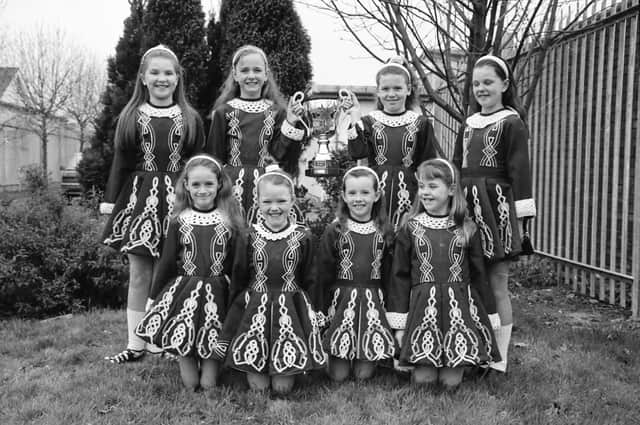 Members of the McConomy School who won the Brendan DeGlin Cup for Figure Dance 8-12 years at the 1997 Feis. Front, from left, Shauna McDevitt, Elan Bradley, Ciara McConomy and Laura Jayne Brady. Back, from left, Joanne Kavanagh, Frances McGonagle, Emma Jayne Ryan and Leanne McConomy.
NOSTALGIA: Derry and Inishowen in pictures - April 1997
In April 1997 Foyle Search and Rescue unveiled ambitious plans to expand its operations amid growing fears that its long-term future could be in jeopardy due to a lack of funding; recently-crowned Premier Division champions, Derry City, were clearly still recovering from their weekend celebrations when they entertained Inter-Toto Cup challengers Cork City at the Brandywell; and representatives of a mining company which planned to excavate precious metals in Inishowen stated that they were 'astounded' by the results of tests carried out in Australia of samples sent from Donegal.