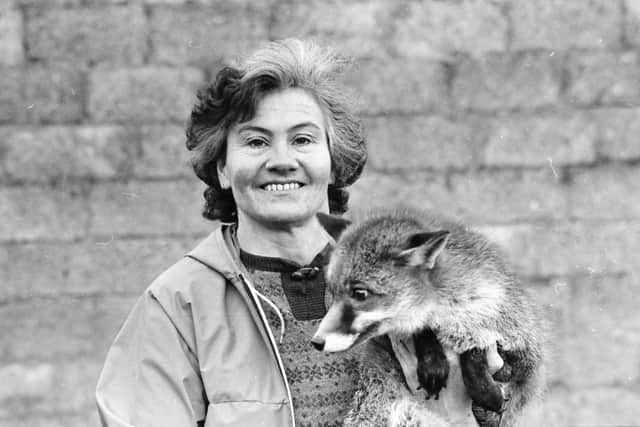 Pearl Kirkpatrick, from Convoy, with her six-year-old pet fox.
NOSTALGIA: Derry and Inishowen in pictures - February and March 1981
In early 1981 the Kilpatrick family, Findrum, in Convoy, Co. Donegal, unveiled a very unusual family pet - their six-year-old fox Joey; there was strong condemnation of attacks on civilians in the Waterside area of the city at a monthly meeting of Derry City Council; the Quigley's Point Community Centre Organising Committee prepared for the election of a 'Baron' or 'Baroness of Inishowen' to help in raising funds to complete the Centre; Kinnegoe Bay became the centre of a clash of interests, which culminated with the erection of a barrier by local conservationists, who accused farmers from surrounding townlands of destroying the shore front by removing large quantities of sand; Derry City Council struck a new district rate of 44.6 pence in the pound, an increase of 5.1 pence or 12.8 per cent; and 600 production workers began a phased return to work at Courtauld textile plant at Campsie, following the settlement of a four weeks old dispute. As ever the Journal photographers were out and about.
Tuesday, 1st March 2022, 12:51 pm
Updated
Tuesday, 1st March 2022, 12:52 pm