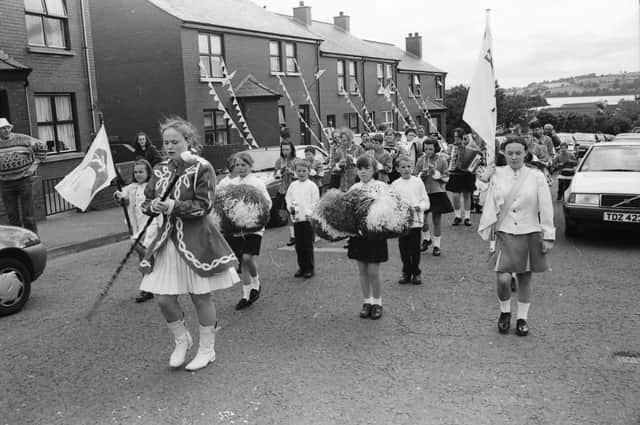 The St. Columba Day parade makes its way up Barrack Street on June 9, 1997.
NOSTALGIA: Derry and Inishowen in pictures - June 1997
In June 1997 Seagate Technology revealed details of a huge multi-million pound expansion of its Springtown plant in Derry which is expected to create up to 1,100 new jobs in the city; driftnet fishermen in Donegal finalised arrangements to block the Foyle when they meet at the Greencastle Resource Centre on Sunday afternoon; and the visit of Mussolini's right-hand man to Derry in the 1930s, the story of how a Derry writer penned a play on the marching issue and an unusual encounter between a Lebanese flautist and members of a Derry Protestant marching band were just some of the features in an issue of Northern Ireland's cultural traditions journal, Causeway. As ever, the 'Journal' photographers were doing the rounds.
Friday, 3rd June 2022, 1:22 pm
Updated
Friday, 3rd June 2022, 1:24 pm