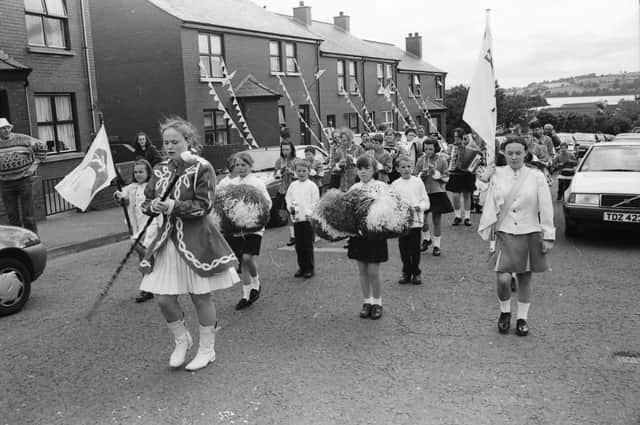 The St. Columba Day parade makes its way up Barrack Street on June 9, 1997.
NOSTALGIA: Derry and Inishowen in pictures - June 1997
In June 1997 another march crisis was looming following an Orange Order pledge to parade through Derry city centre on July 12; President Mary Robinson told a large gathering of Carndonagh residents who turned out to greet her during a visit that the occasion rekindled fond memories of the town where she spent many of her summer holidays; and SDLP leader John Hume departed for Santa Clara, California, to receive an honorary doctorate from the University of Santa Clara. The 'Journal's' photographers were out and about.
Friday, 10th June 2022, 11:40 am
Updated
Friday, 10th June 2022, 12:35 pm