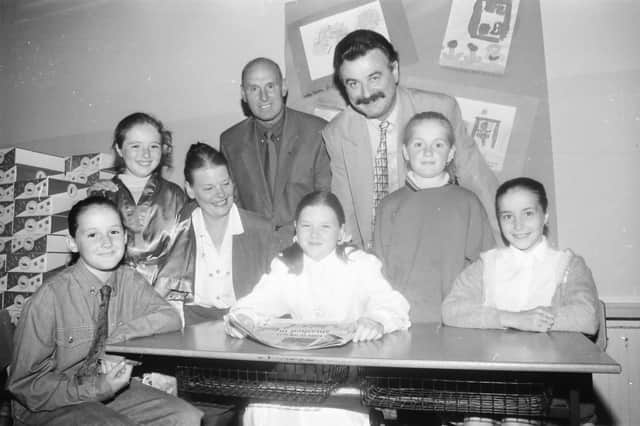 Pupils from the Holy Family Primary School, Ballymagroarty, who entertained a packed Assembly Hall with their sketch 'The Girl that Couldn't Make Up Her Mind', pictured with local authors, from left, Jack Scoltock, Mary Regan and BBC Radio Foyle's Frank Galligan.
NOSTALGIA: Derry and Inishowen in pictures - June 1997
In June 1997 ongoing speculation about the future of the Wellworths stores in Derry and Strabane came to an end with news that in a joint take-over the third largest supermarket chain in Britain, Safeways and Ireland's fastest growing chain, Musgrave, had acquired a total of 36 Wellworths stores in the North; and efforts to save the popular Lloyds Signal Station in Malin head from private purchase were being mounted after the sale of the landmark was advertised in the local media. As ever the 'Journal' photographers were on their beat.
Monday, 20th June 2022, 10:17 am