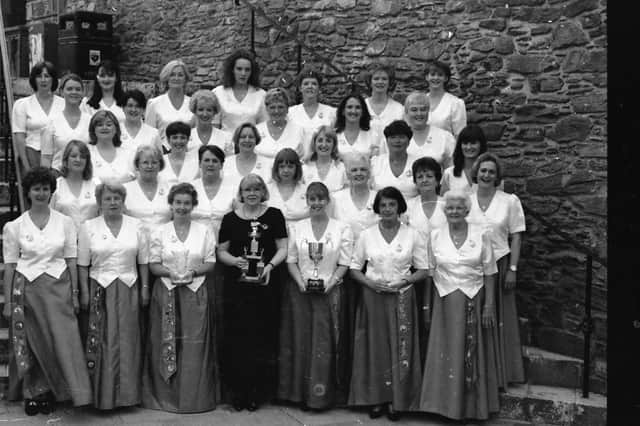 The Colmcille Choir pictured with Musical Director Sheila Carlin after achieving a double success at the AIMS Choral Festival in Wexford. The choir won the McCullagh-Pigott Perpetual Trophy in the Female Category for Female Voice Choirs. The choir also won the European Year of Music Cup for Irish Language competition.
NOSTALGIA: Derry and Inishowen in pictures - May 1997
In May 1997 international singing star Dana, a former Creggan resident, was named as topping the bill at a special concert in honour of the estate's fiftieth anniversary; 'Clan Clonmany', a new Clonmany group, was set up by women for women; and Seagate Technology was expected to announce a £100million investment plan. As ever the 'Journal' snappers were out and about.
Monday, 16th May 2022, 6:07 pm
Updated
Monday, 16th May 2022, 6:19 pm