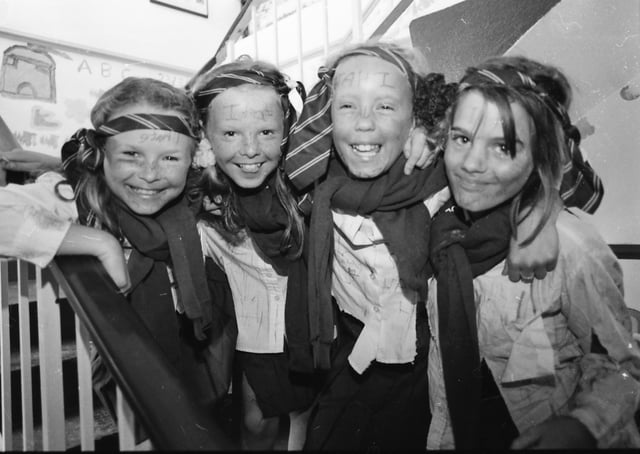 Catherine Doherty, Stephanie McDaid, Fiona Doherty and Orla Kelly, ready to take part in the fancy dress parade at the annual Creggan Parents and Toddlers Fun Day in Cromore Garden in July 1996.
OF TIMES GONE BY: Derry and Inishowen in pictures - July 1996
In July 1996 Dr. Patrick Johnston was appointed the Ulster Cancer Foundation's Professor of Oncology at Queen's; a huger entry was recorded for the annual Malin Raft Race; and eighteen years old Fiona Gallagher, a pupil of the Phoenix School of Dancing in Derry, signed a contract with Riverdance The Show. As ever, the 'Journal' photographers were out and about.
Friday, 9th July 2021, 12:59 pm