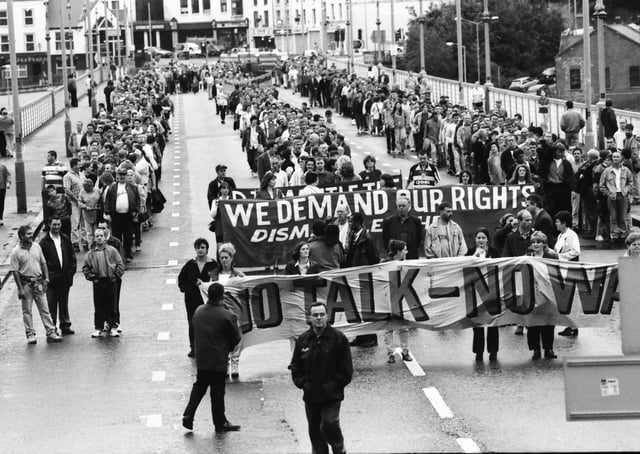 A large group of marchers make their way across the Craigavon Bridge in protest at Orange parades being forced through nationalist areas of the north.
OF TIMES GONE BY: Derry and Inishowen in pictures - July 1996
In July 1996 a crowd of several thousand people marched from Duke Street to Waterloo Place as the Bogside Residents' Group protested against loyalist parades being forced through nationalist areas; the residents of Binnion, Clonmany, expressed their anger at Donegal County Council's failure to erect a footbridge and provide access to a beach in the area; and a source said over 20 nurses would be made redundant at Altnagelvin, resulting in longer waiting lists for patients, including cancer sufferers, as well as surgery cancellations and ward closures. The 'Journal' photographers were out and about.
Friday, 16th July 2021, 4:54 pm