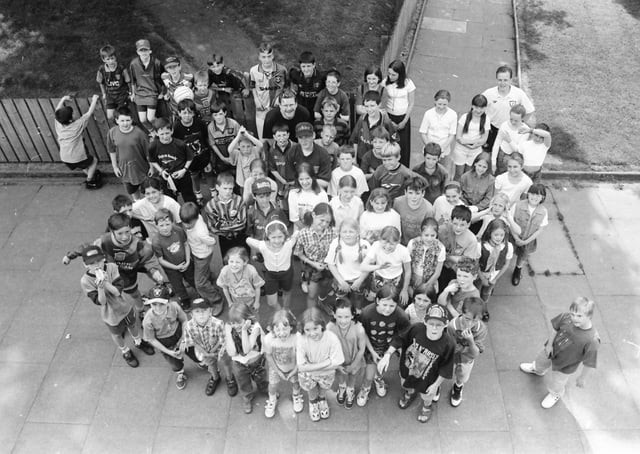 Some of the 200 local children who took park in the 1996 St. Columb's Park Summer School which was sponsored by Coca Cola.
OF TIMES GONE BY: Derry and Inishowen in pictures - July 1996
In July 1996 Fr. Charles Toland, formerly of Rossville Street, celebrated 40 years ministering in Zululand; Derry man Dermot Duffy broke Mr. Jack McClelland's 31 year record by more than two hours for a swim from Tory Island to Magheroarty (near Gortahork) in Co. Donegal; and John Carey, a dancer with strong Donegal roots received three standing ovations for his magnificent performance in the spectacular 'Lord of the Dance' show. The 'Journal' photographers were also doing the rounds.
Friday, 30th July 2021, 6:06 pm