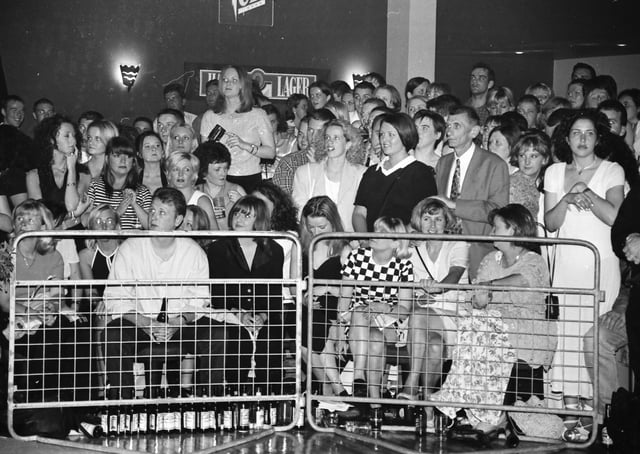 An anxious crowd awaiting the results of the 1996 Miss Derry competition in Squire's nightclub.
OF TIMES GONE BY: Derry and Inishowen in pictures - June 1996
In June 1996 the Bishop of Derry, Dr. Séamus Hegarty, apologised to the victims of paedophile priests; Fine Gael T.D. Paddy Harte complained about the 'crazy wanton destruction' of public money due to be spent on TnaG; and several thousand people turned up for the formally opening of a new boat house at Ned's Point. As ever, the 'Journal's' photographers were doing the rounds.
Friday, 25th June 2021, 5:32 pm