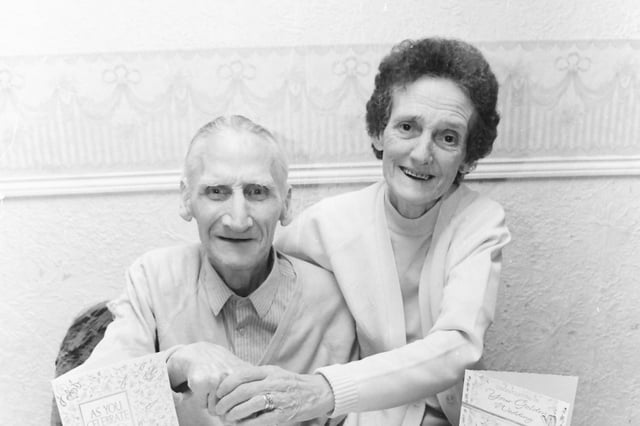 Mr. and Mrs. William Campbell of Meenan Drive, who celebrated their Golden Wedding Anniversary on November 14, 1996.
OF TIMES GONE BY: Derry and Inishowen in pictures - November 1996
In November 1996 Ring Amateur Boxing club's exciting junior flyweight, Charles Nash, was narrowly beaten in his first contest in the Cuban capital, Havana; Buncrana Council chairman, Colr. Nicholas Crossan, threatened to take legal action in an attempt to overturn a controversial decision to decentralise Donegal County Council services for Inishowen to Carndonagh instead of Buncrana; and twenty-year-old Derry actress Nora Mullen was hoping that a BBC radio series on the Molly McGuires would be her big break into the world of drama. The Derry Journal's photographers were out on the beat.
Tuesday, 16th November 2021, 11:03 am