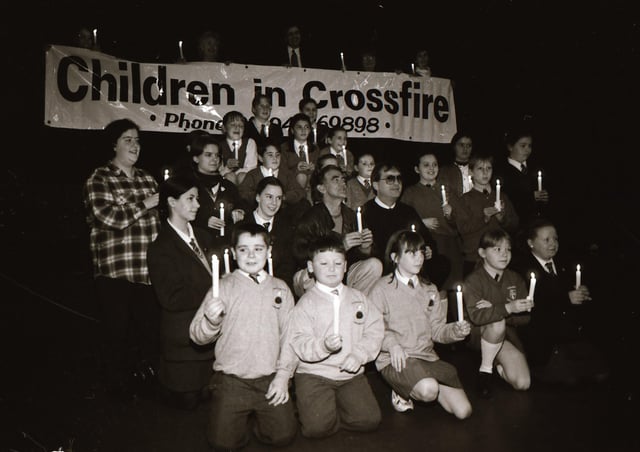 Gerry Anderson and Richard Moore with local school children launching Children in Crossfire's 'A Flicker of Hope' candlelight appeal in 1996.
OF TIMES GONE BY: Derry and Inishowen in pictures - November 1996
In November 1996 Derry hosted the annual Irish Star Trek convention (Norcon 96) with 1,000 Trekkies 'beaming down' on the banks of the Foyle; SDLP leader John Hume branded the people behind a thwarted car bomb attack on the RUC's Derry headquarters 'the enemies of Ireland'; and Fianna Fáil MEP Pat the Cope Gallagher urged the Minister for the Marine Sean Barrett to block any measures proposed by the European Fisheries Commissioner Emma Bonino to reduce the Irish fleet by 40%, suggesting it could have disastrous consequences for fishermen in Donegal. As ever the 'Journal' photographers were out on the beat.
Friday, 19th November 2021, 3:55 pm