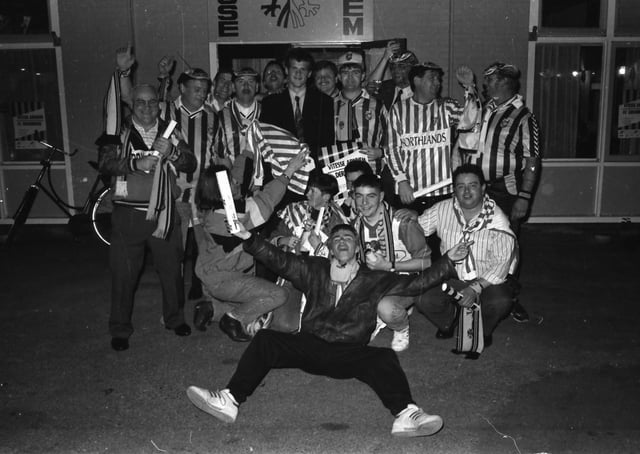 A group of Derry City supporters outside the Monnikenhuize stadium before the club's UEFA Cup clash with Vitesse Arnhem in October 1990.
OF TIMES GONE BY: Derry and Inishowen in pictures - October 1990
In October 1990 Derry man, Tony Morrison from Northland Avenue, who was serving on the USS Independence in the Gulf of Oman during the Gulf crisis, wrote to the 'Journal' having previously corresponded with his family; an aircraft propeller recovered by a lobster boat off Malin Head, in possession of Mr. Seamie Stevens, Slieveban, aroused much interest and evoked many WWII memories amongst the older generation; Maydown Precision Engineering, Derry's only remaining large engineering factory, looked set to sign a multi-million pound deal with Belfast aerospace firm, Short Brothers. As usual the 'Journal' photographers were out and about.
Tuesday, 12th October 2021, 10:18 am