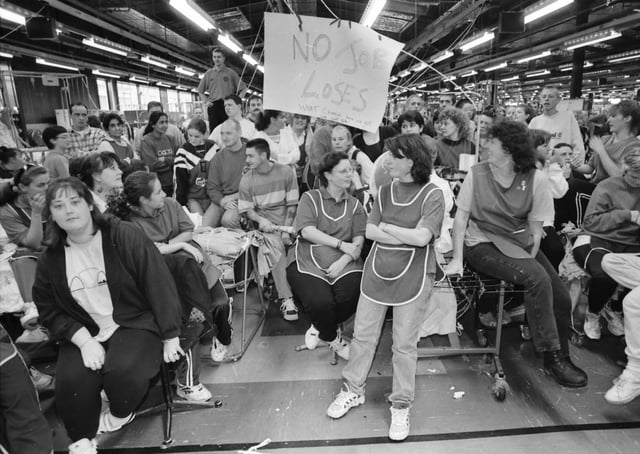 The scene when workers at the crisis torn Coats Viyella factory at Maydown ceased production during a management meeting.
OF TIMES GONE BY: Derry and Inishowen in pictures - September 1996
In September 1996 Seamus Deane's new semi-autobiographical novel 'Reading in the Dark', which was launched before a packed house in the Orchard Gallery; Father Joseph Morris, was at the centre of a controversial tug-of-war between his Clonmany parishioners and the Bishop of Derry, Dr. Séamus Hegarty; and a little Catholic Derry girl who wants to be an Irish dancer but whose Protestant father is reluctant to let her learn, is the subject of 'Dance Lexie Dance' a short new drama to be screened on BBC1 later this autumn. As ever, the 'Journal's photographers were on their beat.
Friday, 10th September 2021, 5:04 pm
Updated
Friday, 10th September 2021, 5:07 pm