Peace summit to take place at Magee ahead of 25th anniversary of Good Friday Agreement
A peace summit is to take place at Magee College in advance of the 25th anniversary of the Good Friday Agreement.
Published 16th Feb 2023, 11:19 BST

- 2 min read
Updated 16th Feb 2023, 11:19 BST
The John and Pat Hume Foundation and Community Dialogue will host the first ever 'Peace Summit; the Unfinished Business of Reconciliation', which will bring together over 100 people to consider how a new generation of peacebuilders can be better supported.
The International Fund for Ireland (IFI) supported event will take place on March 3 at Magee.
The Secretary of the John and Pat Hume Foundation, Tim Attwood, said: "John and Pat Hume dedicated their lives to ending violence and building a peace based on partnership, dialogue and respect for diversity, and these were the foundations upon which the historic agreement of 1998 was built.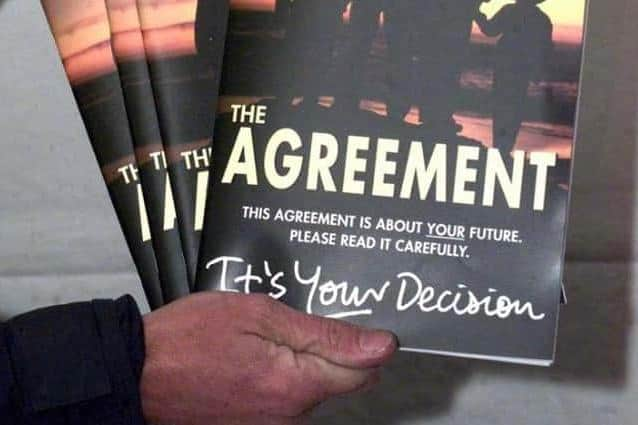 "The last 25 years have brought relative peace, and we should never take this for granted. The Peace Summit will take a stock check on the unfinished business of peace and reconciliation in Northern Ireland, recognise the achievements and produce important recommendations for the way forward for the next 25 years."
Dympna McGlade from Community Dialogue said: "Peace builders have played a key role in keeping the peace in communities not only over the past 25 years, but over the last 50 years. People engaged in discussions want to build on the many years of hard work and the massive investment in the peace process.
"Young people have expressed concern that the peace process is not delivering for future generations.
"As one young person told us, 'It wasn't the conflict that impacted us, it's the peace.' This should focus the minds of peacebuilders and politicians as we look to the future and continue the journey of peace and reconciliation."
Groups involved in the summit include the Glencree Centre for Peace & Reconciliation, Youth Action NI, Holywell Trust, Ulster University's International Conflict Research Institute (INCORE) and the Integrated Education Fund.
In advance of the summit, partner organisations engaged with hundreds of young people, peacemakers, community and marginalised groups across Northern Ireland and cross-border communities to explore recommendations for a Peace Summit Report which will be presented at the March event. A final report will be published in April 2023.