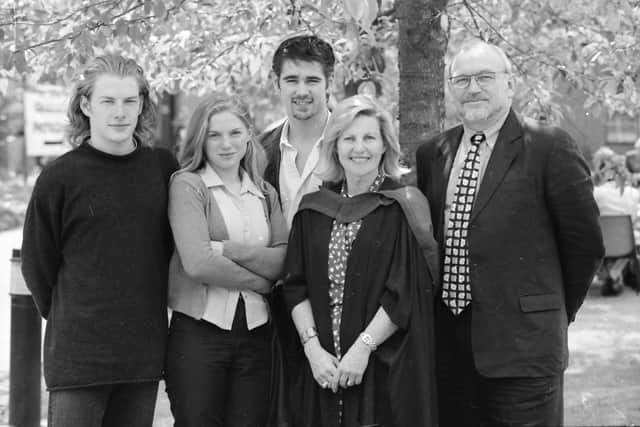 Ursula Birthistle, Victoria Park, who graduated with an MA in Peace and Conflict Studies from the University of Ulster at Magee. Included, from left, are Ivan and Eva Birthistle, Colin Farrell and Niall Birthistle.
TIMES GONE BY: Derry and Inishowen in pictures - July 1997
In July 1997 the residents of Culmore Village and Ballynagard expressed their concern at the possibility of a waste incinerator being built at Coolkeeragh; Bob and Janet Kelly presented the customary key of friendship from their hometown of Greencastle, in the townland of Antrim, in Pennsylvania, to the people of Greencastle, Co. Donegal, when they visited the Inishowen fishing village; and 16-year-old Derry lad, Bryan Harkin, set sail for Anfield and a two year contract with Merseyside giants, Liverpool. As ever, the 'Journal's photographers were doing the rounds.
Friday, 8th July 2022, 11:11 am