Transformative proposals for Foyle Gateway between Derry and Donegal discussed at meeting
The future development of the Foyle valley area from Craigavon Bridge to the border and beyond was discussed at an in-person and virtual meeting at Destined.
9th Jul 2021, 2:17pm
- 1 min read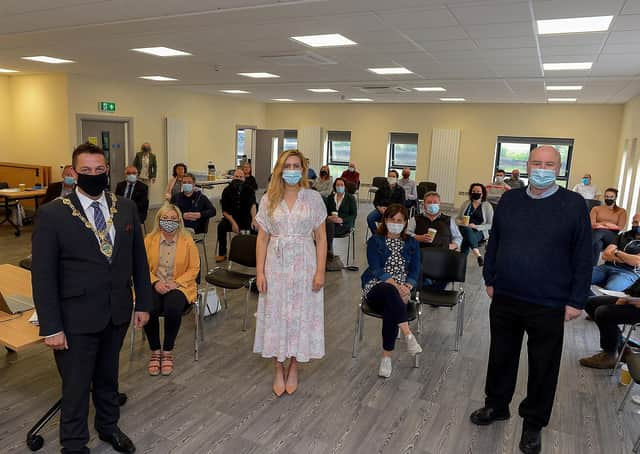 The meeting was chaired by Charlene Keenan, Destined's General Manager, and she outlined that the purpose of the meeting was to start a discussion about an integrated approach to the development of the Foyle Valley, and to establish a framework to manage the delivery of a comprehensive strategy.
Speakers detailed proposals such as a wildlife sanctuary, a wetlands area, a social farm, pet farm and environmental project along the river.
Suggestions were made to establish a racing pigeon centre for the North West and recreational activities such as water sports, skate board park and upgrade of football facilities. There was a discussion on the development of the Foyle Valley Railway Museum and re-introducing a steam train that could possibly operate on a cross-border basis.
Destined proposed that Derry and Strabane Council should take on the role of lead partner for the development. They further proposed the establishment of a number of sub-groups to address the specific needs of the east bank of the river, activities on the river itself, the west bank and a further one to look at cross-border collaborations.
The next meeting is due in September/October 2021. For further info contact Charlene Keenan, 02871362424 or [email protected]