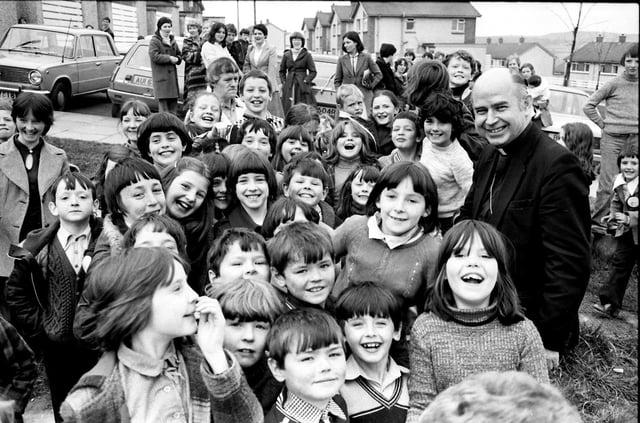 April 1980... Bishop of Derry, Dr Edward Daly, pictured with a group of kids during a pastoral visit to the Top of the Hill in the Waterside.
PICTURE SPECIAL! Derry in the early 1980s
We delve into the Derry Journal photo archive from 1980 and 1981 and turn up a few familiar and not so familiar faces.
Wednesday, 17th February 2021, 11:53 am