Anger as dog waste bin is ripped from post out the 'Line' in Derry
Sinn Féin Councillor Patricia Logue has appealed for the vandalism of dog waste bins in the city to stop.
Wednesday, 16th June 2021, 4:58 pm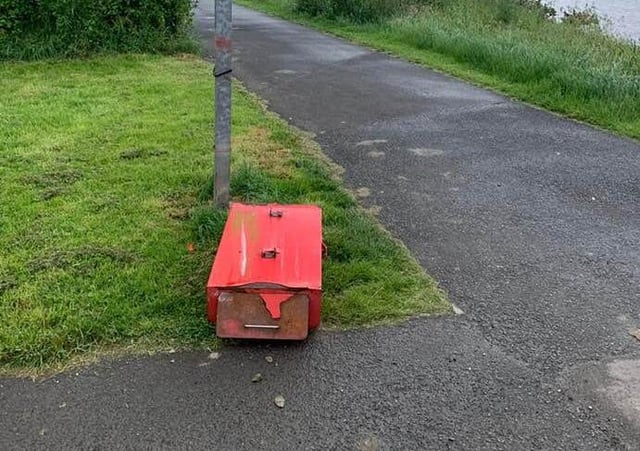 She made her comments after bins were attacked in the area known locally as 'The Line' off the Foyle Road and Letterkenny Road.
Colr. Logue said: "I have been consistently campaigning for more dog waste bins along Foyle Road river front, 'The Line' and across the Moor ward, as they play a very important public health role.
"I was deeply disappointed when contacted by a member of the public to say one of the bins had been ripped from its fixtures. I contacted the Council and within twenty-four hours the bin was replaced, so a big thanks for that.
"Dog waste is a serious issue in our city. There is not a day that goes by that elected representatives would be contacted with complaints about dog waste on our footpaths and walkways. So I would like to make an appeal to whoever is targeting the bins just to stop."