Derry Journal Motoring with Jim McCauley: USED CAR FOCUS
A good indicator of market health is the speed in which used cars are leaving retailers' forecourts. The latest data from 'Auto Trader' shows that used cars took an average of 40 days to sell in January, which is just one day slower than last year, but faster than pre-pandemic averages.
Published 7th Feb 2023, 09:59 BST

- 2 min read
Updated 7th Feb 2023, 09:59 BST
On average older cars were leaving forecourts the fastest, with those aged 10-15 years taking just 35 days, whilst 5–10-year-old-cars took a similarly above market average of 36. The slowest age group to sell, however, was 1-3-year-old cars, which took an average of 47 days.
This growing demand for older and cheaper stock is not only resulting in a faster speed of sale for older vehicles, but also stronger levels of price growth. Those cars aged 10-15 years old (selling at an average value of £6,325 last month) sold at over 10% of January 2022 prices. Cars up to one year-old remained relatively static at an average selling price of £36,640, while cars 1-3 years old dropped slightly, averaging £28,019.
With an increase in electric vehicles arriving on the used car market they recorded the fifth consecutive month on month decline in January while petrol and diesel cars showed respective price increases of 3.4% and 2.5% year on year.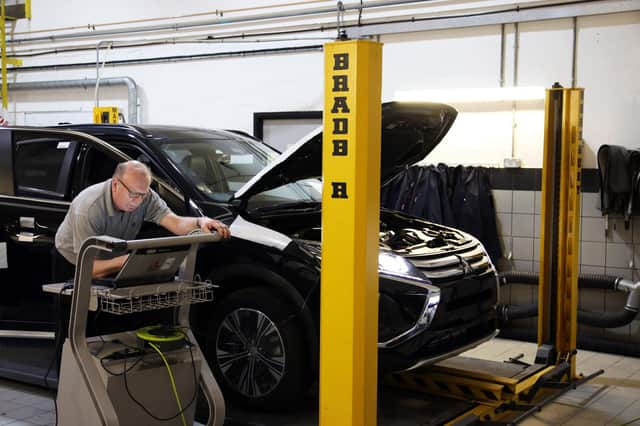 'Auto Trader' sees the used EV market playing a vital role in encouraging the adoption of electric cars, with the need for more consumers to commit to second-hand alternatives, in order to achieve the government's 2030 targets. Ultimately if retailers lose confidence in their used stock, new models will become increasingly difficult to sell.
The top five cars showing a year on year increase of over 18% were led by the Mercedes-Benz S Class followed by the Hyundai i10, Fiat Panda, Fiat Tipo and Kia ProCeed.
However, maintaining used cars has come under the microscope for the Motor Ombudsman in a recent poll of independent garages and franchise dealer workshops. This has revealed that rising operational costs, taxes and energy bills are set to be the biggest challenge for 90% of businesses in 2023. This is against a backdrop of paying more for utilities and higher costs last year which has already reduced overall business profitability.
Major concerns are that many motorists will put off essential repairs due to the squeeze on household incomes coupled with the increase of replacement components due to shortages and inflation.
With fewer moving and serviceable parts on electric vehicles (EVs), around a third of workshops stated that EVs would provide less scope for additional revenue and aftermarket opportunities in 2023.
However, with battery electric vehicles making up a growing proportion of the car parc, nearly half of the businesses surveyed still plan to invest in staff training on EVs, whilst around a quarter explained that they would be looking to introduce or add charging points at their premises.
There is also concern about the servicing and roadworthiness of cars in the Republic, with Applus the NCT operator confirming the backlog of 375,000 vehicles currently on the road without an NCT certificate, with reasons cited including covid, staff shortages and no-shows for the unprecedented delays.
It told the Oireachtas Transport Committee that 3,500 people fail to show up for their NCT test every week. It said 2,500 vehicles do not show up, while 1,000 will cancel just before the test. The committee heard that the backlog is 170,000 above the norm for this time of year.