'Public appeal after gang of five mask wearing youths are spotted in Derry estates'
A gang of five mask-wearing, bike riding youths were spotted at several locations across the Bogside, Brandywell and Fountain neighbourhoods earlier this week, the Gasyard Wall Féile have confirmed.
Friday, 2nd April 2021, 2:00 pm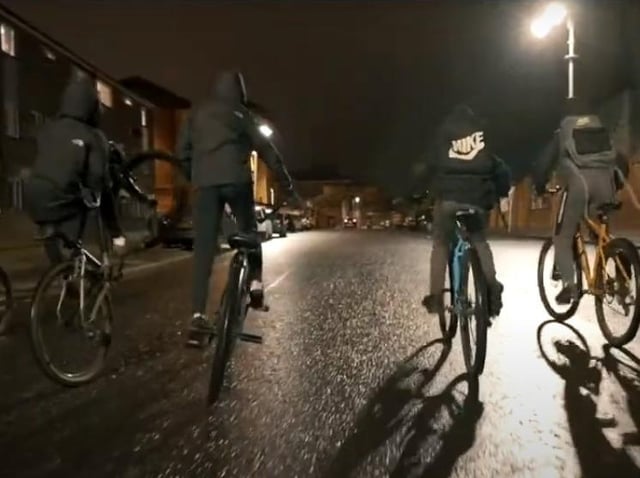 A still from a new Gasyard Wall Féile film made with local young people from Youth First in the Bogside this week.
Féile has received the footage available below.
All help is welcome in identifying the five young people involved so they can be rewarded appropriately.
The film, a Streets Alive productions in association with Youth First, deliberately upsets expectations set by often negative media representations of young people.
It follows five 'youths' riding their bicycles though the city at night time and posting placards sign-posting people to a range of crucial addiction, emergency and suicide prevention services.