2,276 child sex abuse crimes – six a day – recorded with 43% hike in searches targeting online predators
The PSNI recorded 2,276 child sexual abuse crimes in 2022 – an average of six per day – and an increase of 86 offences from the previous year.
Published 14th Mar 2023, 10:44 GMT

- 2 min read
Updated 14th Mar 2023, 10:44 GMT
Sexual communication with a child online has increased by over 30 per cent from 2021, while the possession of sharing of indecent images increased by 22 per cent.
Ahead of Child Sexual Exploitation (CSE) Day on March 18 the PSNI are raising awareness of these crimes, with a focus on online offending.
In 2022, they carried out 145 overt searches, 43 per cent more than 2021, seized thousands of devices and uncovered tens of thousands of indecent images of children.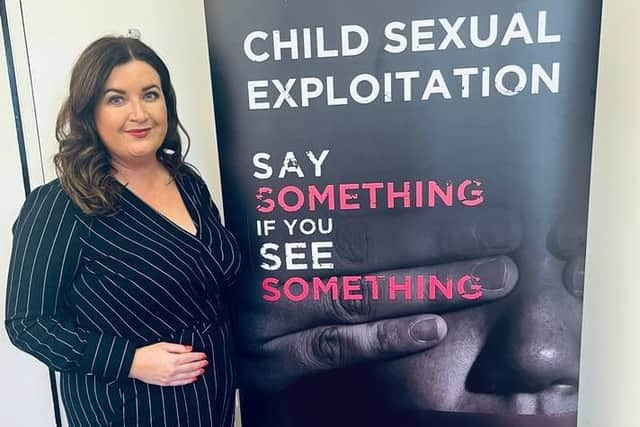 As a result of these searches, they made 56 arrests, an increase of 19 per cent on 2021. From a combination of overt and covert activity, 83 targeted child predators in the North were convicted last year, an increase of 38 per cent from 2021.
CSE is a form of child abuse where young people are coerced to take part in sexual activity, manipulated by the receipt of gifts, money, drugs or alcohol in return, the PSNI said.
Detectives say they are cracking down on these crimes and have specialist teams like the CIPT who are operating in our communities and undercover in online spaces to target child predators who think they can get away with their crimes against children.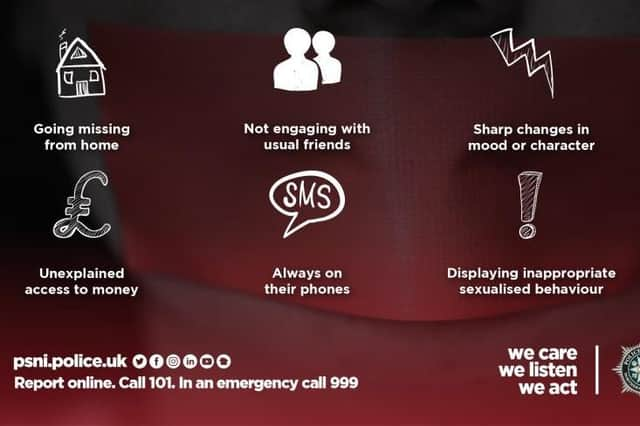 Detective Chief Inspector, Kerry Brennan said: "Children now have access to numerous digital devices at home, meaning they are at greater risk to be targeted by online predators with sinister intentions.
"We have specially trained Detectives policing our online spaces and wider community on a daily basis, but Child Sexual Exploitation remains challenging to investigate as it often goes underreported, hidden in plain sight.
"Child predators are incredibly manipulative and often children do not even realise that they are being exploited and abused.
"This is why, on top of continuing to target, search and arrest perpetrators, we are also working with youth workers, members of the hospitality and night-time economy sector and parents/guardians to educate on how spot the signs of CSE."