Crime gang leader who bought Rolex watches and holidays jailed for 11 years at Derry Court
The leader of 'an organised crime gang involved in the supply of illegal drugs in Northern Ireland and particularly in the North-West' has been jailed for 11 years at Derry Crown Court on a series of drug and proceeds of crime charges.
Published 16th Mar 2023, 15:43 GMT

- 3 min read
Updated 16th Mar 2023, 15:43 GMT
Six other members of the gang received suspended sentences ranging from 12 months to three years.
Patrick Pearse O'Connor (52) from the Old Fort in Strathfoyle pleaded guilty to a series of offences including converting criminal property 'which was money in the sum of £405,211 by purchasing Rolex watches and jewellery, money in the sum of £97,927 by purchasing holiday travel from a travel agency in Armagh and money to the sum of £31,622 by purchasing holiday travel from a travel agency in Derry.'
He also admitted being involved in a series of drug transactions including one between January 2 and February 9 2017 where a car was stopped and cannabis and cocaine found with the street value of the cocaine put at £700,000.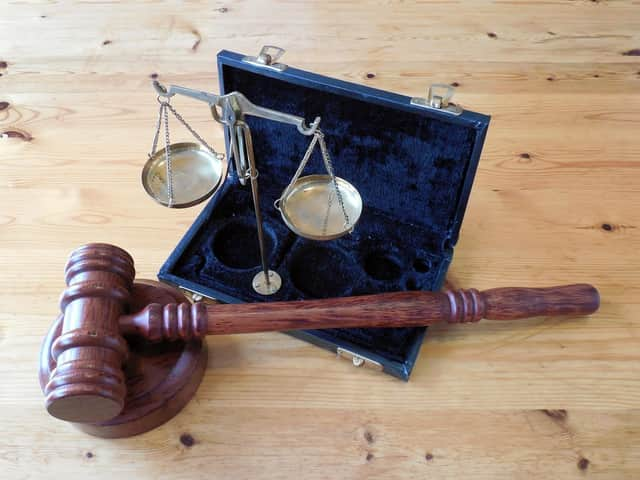 O'Connor' s wife Misha O'Connor (41) of Stoneypath in Derry also admitted a series of offences linked to the Proceeds of Crime.
As well as the holidays and the jewellery, Judge Philip Babington said the pair 'quite clearly lived a lifestyle that could not possibly have been funded by legitimate sources of income.'
The court heard that the offending came to light after five successful interventions by police when they stopped vehicles carrying 'significant quantities of drugs together with large sums of money' in 2016 and 2017.
In August 26 2016 police stopped a car in Omagh containing cannabis worth about £100,000 and the driver had a mobile phone with 'significant number of calls involving O'Connor.'
On August 17 2016 a lorry was stopped in Armagh and £200,000 in cash and 224,000 euro was found.
A subsequent search of a property uncovered two watches worth £20,000 and, again phone analysis linked O'Connor to the finds.
Two other defendants Mark Kelly (47) of Callenbridge Park in Armagh and Barry Fox (42) of Dunavon Park in Dungannon admitted their involvement in an incident in the Waterside area of Derry where an exchange of cash and cannabis was observed.
When one of the vehicles was stopped cash valued at £10,470 was found and phone analysis connected the accused to the charges.
Further incidents in which £103,980 and 72,480 euro were found in a house in Armagh were linked to O'Connor.
Another defendant, Benjamin Quinn (32) of Rossguer in Lifford, County Donegal admitted his involvement in the incident where the £700,000 worth of cocaine was seized.
Again both Quinn and O'Connor were linked to this by telephone contacts.
Blaine Curtis (35) with an address at Croydon in England admitted making a payment of £3,000 against the purchase of a Rolex watch on O'Connor's account as well as purchasing two mobile phones.
The final defendant, Kevin Cassidy (49) of Woodbrook in Derry admitted being involved in passing information to a driver involved in the movement of criminal property.
O'Connor also admitted a series of drug offences that occurred while he was on bail for the original offences.
These came to light after an encrypted communication system known as Encrochat was accessed by police forces across Europe.
This system was 'designed for and used by criminals'.
As a result of this data being accessed O'Connor faced a series of charges relating to being concerned in the supply of cocaine and cannabis on dates between March and June 2020.
The defendant was described as 'one of a number of people who appeared to be organising and directing the purchase and transportation of illegal drugs.'
O'Connor was sentenced to 7 and a half years for the first series of offences and three and a half years consecutive for the second set making a total of 11 years.
Misha O'Connor was sentenced to two years suspended for three years, Kelly was given a three year sentence suspended for 4 years, Curtis and Fox were sentenced to 12 months in prison suspended for two years, Quinn was given a two year sentence suspended for two years and Cassidy, who was described as being at 'the bottom of the ladder', was given a 12 month sentence suspended for 2 years.