Man ordered to pay nurse £500 following disorderly behaviour at Derry hospital
A man has been given a suspended sentence at Derry Magistrate's Court for a disorderly behaviour incident at Altnagelvin Hospital.
Published 10th Mar 2023, 12:12 GMT

- 1 min read
Updated 10th Mar 2023, 12:13 GMT
Paul Boyle (29) of Marianus Park in Derry admitted a charge of disorderly behaviour in the hospital on November 23 last.
The court heard that Boyle was taken to hospital after an incident near the city centre.
Police stayed with Boyle as they were concerned about his behaviour.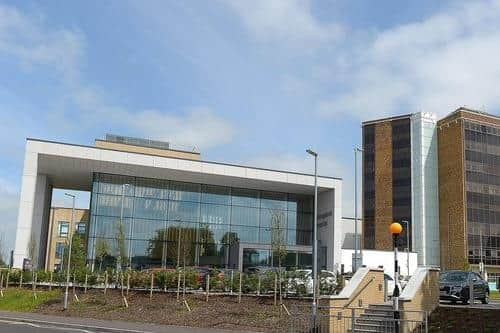 When Boyle was taken into the triage room he became agitated and tore a blood pressure cuff off.
He shouted at a nurse 'you don't care, you are f-----g useless'.
Boyle continued to shout and swear despite being asked to calm down.
A consultant spoke to Boyle asking him to calm down but the defendant started shouting at him also.
Boyle made an obscene gesture towards the consultant and was removed from the hospital to a police vehicle.
Defence solicitor Seamus Quigley said his client was not in breach of any order and had 'addiction issues'.
The solicitor said that the reason there was no pre-sentence report was not entirely the defendant's fault.
District Judge Barney McElholm said that prison only served to get people like this off the streets for a few months.
He said that investment was required in mental health and addiction services but that politicians seemed to be more concerned 'with what an ex-footballer said on his Twitter account'.
The judge said that the North was 'clearly discriminated against' when it came to mental health provision.
He sentenced Boyle to 5 months in prison suspended for 3 years and ordered him to pay £500 in compensation to the nurse.