PSNI in Derry want to identify burglary trends and hotspots
Police in Derry City & Strabane are urging business owners to review their security measures to prevent burglaries.
Published 24th May 2023, 09:28 BST

- 2 min read
Updated 24th May 2023, 09:28 BST
The appeal follows recent reports of attempted burglary and burglary throughout Derry.
"Businesses are left counting the cost, as well as having to deal with the sense of intrusion and fear caused by this type of crime," says Chief Inspector Yvonne McManus.
Police, alongside detectives from Strand Road, are working to identify trends and patterns involved in reported burglaries to focus direct patrols, detect offenders and provide businesses with crime prevention advice.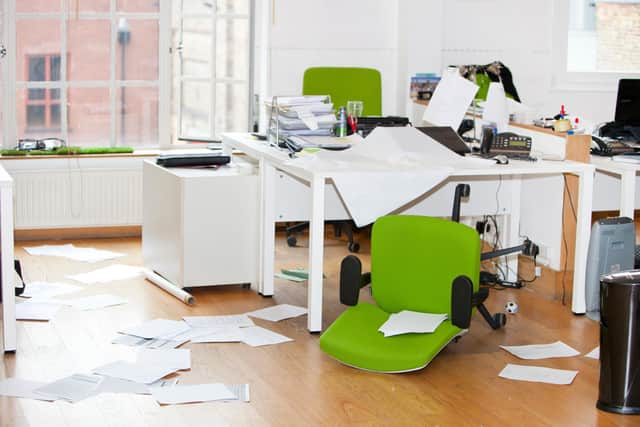 Chief Inspector McManus says: "Our appeal to business owners is to take the time to review security to protect your premises from criminals. Don't make it easy for criminals to target your business. If there are any gaps or vulnerabilities, address them immediately.
"Check CCTV and alarms are working, check locks are secure, post signs on your premises that no cash is kept there overnight.
"Making this a habit and taking the time to do this regularly makes it harder for burglars by slowing them down, deterring and preventing them.
"All it takes is a few minutes for a burglar to take advantage of an unlocked door or window. With increasing costs and demands, the last thing any business owner wants to have to deal with is the cost of a burglary.
"We also need businesses to report incidents of burglary or attempted burglary. That way we can identify trends or hotspots and direct resources accordingly."
Chief Inspector McManus has this appeal for the public.
"We're urging anyone who sees any suspicious activity at unusual times, for example during the night or in early hours of the morning, to report it," says Chief Inspector McManus adding: "The quicker we hear about something that just doesn't seem right, the faster we can act. We have caught burglars in the act because of information provided by the public.
"Businesses that don't operate over the weekend, or are based in an industrial estate on the outskirts of towns or cities, can be more vulnerable.
"Therefore, ensure you are making best use of alarm systems, CCTV and other measures to secure your premises. We have lots of information on our website (https://bit.ly/3MiUKo) and crime prevention and neighbourhood officers are available to provide further assistance by calling 101."