Student jailed after 'scaring living daylights' out of two female housemates
A student at the Ulster University at Magee has been jailed at Derry Magistrates' Court for 'scaring the living daylights' out of two females he was sharing a house with.
Published 24th Feb 2023, 13:16 BST

- 2 min read
Updated 24th Feb 2023, 13:18 BST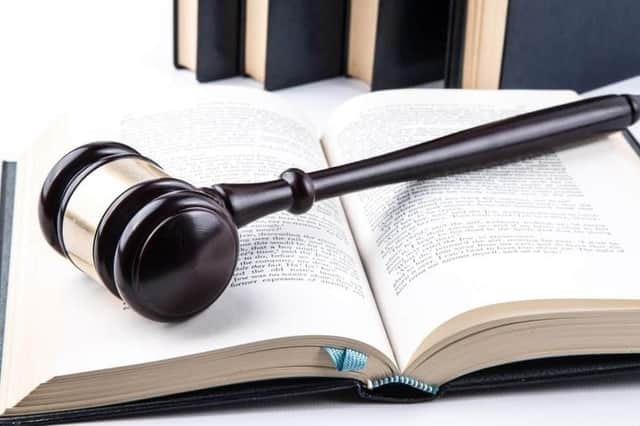 Daniel Ianko (22) with an address in Tralee, County Kerry, admitted two counts of assault against two females on January 30 and a charge of criminal damage on the same date.
Derry Magistrates' Court earlier heard that the Police Service of Northern Ireland (PSNI) were called to Argyle Terrace to student accommodation where a male was acting aggressively.
They found two females, in 'hysterics', the court heard.
The women threw a bunch of keys down so police officers could let themselves into the property, the court was told.
They found Ianko banging loudly on the bedroom door where the two females were, the local magistrates' court heard.
The injured parties told police they only knew the defendant a matter of days and said that earlier in the evening he had been 'acting odd' and making sexist remarks towards them and drinking from a bottle of vodka.
When one of the females was in the bathroom of the property Ianko tried to gain entry, the court heard.
Afterwards the two females went to challenge the defendant about his attempt to gain entry to the bathroom and found him urinating against a wall, the court was told.
He began 'shouting aggressively' towards them and waving his fists about leading the females to believe they were going to be assaulted, the court heard.
Ianko took his shirt off and wrapped it around his fist and was 'using aggressive and foul language', the court was told.
The two women then locked themselves in a room in the house and called the Police Service of Northern Ireland.
Damage estimated at £200 was caused by Ianko.
Derry Magistrates' Court heard that Ianko had no record in this jurisdiction but had 33 previous convictions in the Republic of Ireland.
At Friday's hearing a defence barrister, Sinead Rogan, said her client wished to waive his right to a pre-sentence report.
She asked the court to allow the defendant to return to his family.
She said that the defendant was going to lose his place at university where he had been studying drama as a result of the incident.
District Judge Barney McElholm said that these were 'serious matters' and added that the defendant had 'a relevant violent record' and he would prefer to have a pre-sentence report.
However, he said he could not force Ianko to complete a report.
Ms Rogan said that her client wanted the case dealt with without a report.
Judge McElholm said that this man had 'scared the living daylights' out of these two girls.
He said something similar had happened with his daughter because 'some English thug had not liked her accent.'
Ianko was jailed for three months and ordered to pay £200 in compensation.
A Restraining Order was also imposed on Ianko prohibiting the accused coming within five miles of Derry City Centre.