Derry & NW weather: Alert over ungritted roads as snow warning in place
Motorists have been advised to take extra care on the roads today, Thursday 9th March, especially on those which may not have been gritted.
Published 9th Mar 2023, 08:00 GMT

- 2 min read
A snow warning is also in place for this afternoon and evening with the Met Office forecast for Derry and the NW stating: "A dry start to the day with some bright spells, but outbreaks of snow spreading north during the afternoon, heavy at times. Easterly winds becoming strong. Maximum temperature 4 °C."
Road Service workers are currently undertaking industrial action calling for fair pay and conditions.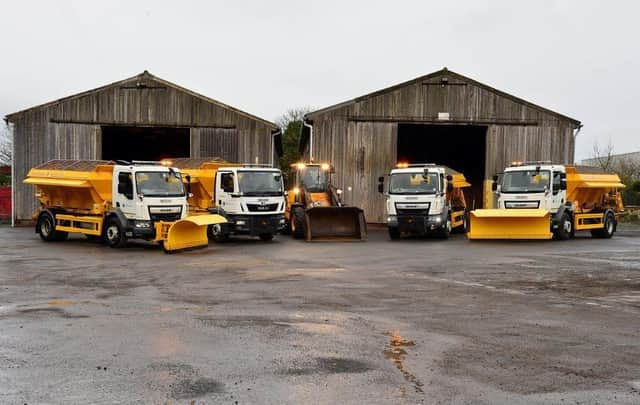 The Department for Infrastructure (DfI) has urged road users to be extra careful on the roads during the cold weather and industrial action by members of the GMB and Unite unions continues.
The Department said its "delivery of Winter Service (gritting of the road network) will be disrupted this week as there are insufficient staff available to run both an am and pm gritting rota".
"Gritting of the scheduled network is to take place overnight. Road users are asked to exercise extreme caution when driving, particularly on untreated roads.
"In addition to Winter Service, other essential services which are routinely delivered by DfI staff on the road network may also be disrupted. This includes: Response and clear-up operation when there are incidents on the road such as oil spills or unexpected debris; Repair of serious defects such as manhole collapse or potholes; Gully clearing and cleansing.
"The Department continues to work with the Department of Finance and the unions involved to try and resolve the issues around pay."
The PSNI meanwhile has advised: "Clear your windscreen of ice and snow before you set off and remember to slow down and increase the distance between you and the car ahead.
"Stopping distances increase greatly when weather conditions are poor, so slow down and leave a bigger gap between your vehicle and the vehicle in front, and drive as smoothly as possible.
"Please also listen to and consider all travel and safety advice before making any journey and respect any road closure signage.