Global Big Latch On in Derry city centre this weekend to celebrate breastfeeding
A Global Big Latch On event is set to take place in the Guildhall in Derry tomorrow, Saturday April 15 from 12pm to 2pm.
Published 14th Apr 2023, 10:51 BST

- 2 min read
Updated 14th Apr 2023, 10:51 BST
The annual event aims to celebrate breastfeeding and to showcase the wide range of support that is available to all expectant and new parents.
The Global Big Latch On event is celebrated worldwide. This year, North West BAPS, a parent-led initiative is organising the Latch On event in Derry, which will be launched in the Guildhall by the Mayor of Derry City and Strabane District Council, Sandra Duffy.
The Mayor is inviting parents and babies, their families, and supporters to join in the celebration.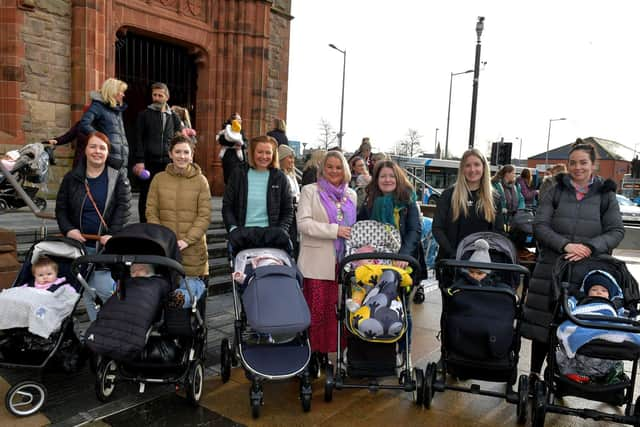 "I am delighted and proud to be joining mothers and their friends and families from across the Council area for this event to celebrate and raise awareness of the benefits of breast feeding," she said.
"It's important that mothers have access to all the information available about breastfeeding so they can make informed decisions about their own choice and that everyone in our community can support them with that.
"It's also a great chance for mothers and their families to meet up, share their experiences and learn more about the wider support that is available to them on their parental journey."
The Big Latch On recognises that infant feeding journeys can be varied, and all parents are invited to attend - regardless of whether they are breastfeeding or not.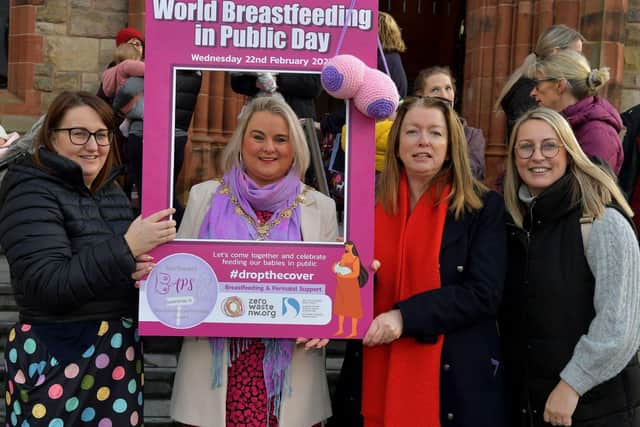 The event in the Guildhall provides an opportunity for parents to get together for a catch up and a cuppa, and there will also be stands offering support for parents who are looking for help with breastfeeding, as well as wider perinatal support which will be of interest to all parents and there will also be some lovely activities for babies and toddlers including baby massage and sensory light play.
"We are excited to host the Global Big Latch On event in the Guildhall Derry. Breastfeeding is not just a personal choice, but a community effort, and we are delighted by the interest being shown by the wider community, particularly as Derry and Strabane have amongst the lowest breastfeeding rates in the world," said Dr. Maria Herron, one of the event organisers.
Noella Gormley, parent of two and one of the event organisers said: "You don't need to be a breastfeeding parent to attend. We want to raise awareness about the importance of breastfeeding and create a supportive environment for nursing mothers. It's also a great opportunity for all expectant and new parents to find out about a wide range of support that is available in the community."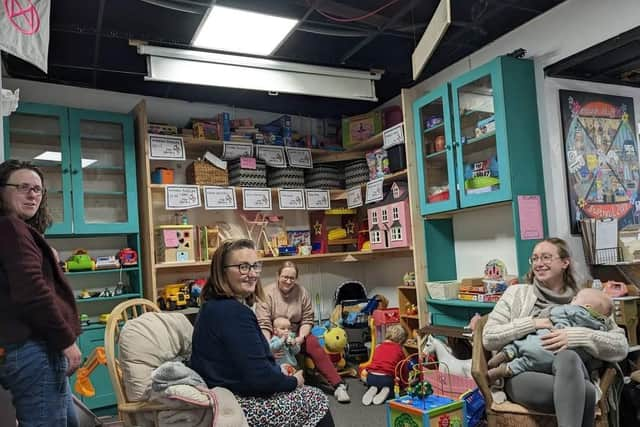 For more information about the Global Big Latch On, visit the North West BAPS Facebook and Instagram pages, or contact the event organiser at [email protected]