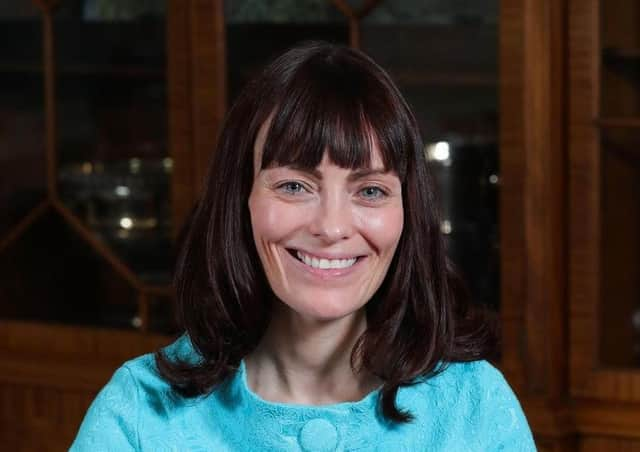 Nichola Mallon
"The A5 is an absolute priority for me as a strategic road. It will open up connectivity in the North West and the rest of our island, ensure safer travel for communities and deliver opportunities for our local economy.
"I know this project has been long awaited and I am determined as Minister to see it progress through the statutory process as quickly as possible, ensuring the project is delivered properly for citizens and our wider environment," said the minister.
She was speaking after the publication of the PAC Interim Report following a fresh Public Inquiry last spring.
The PAC Commissioner has made a total of 30 recommendations including that the topics of flood risk and scheme alternatives had not been properly considered within the Environmental Statement Addendum 2019 and needed to be revisited.
It means more work on this is needed and the Public Inquiry will have to be reopened to consider fresh documentation next year.
"I would like to thank the Commissioner for the efficient manner in which he held the Inquiry over the course of seven days in February and March 2020. The Inquiry dealt with a number of key themes and issues relating to the ESA which had been published by the Department in 2019. After careful consideration of the PAC Interim Report and having taken legal advice, I have, today, published the Report.
"I have accepted the Commissioner's key recommendation regarding the preparation of and consultation on further documents on the important topics of flood risk and the consideration of alternatives to the proposed scheme.
"As such, I have asked officials to prepare a further addendum to the ESA for consultation in early autumn. I have also today published the Department's formal response to all the recommendations made by the PAC and this is in the form of an Interim Departmental Statement," said the minister.
She said she anticipated the Public Inquiry reopening next year when it will consider further public representations on the two key topics of flood risk and scheme alternatives
"This, in turn, will allow a decision on the next steps for this important transformative scheme. Further consultation will be undertaken under the Habitats Regulations of a number of Reports of Information to Inform an Appropriate Assessment relating to the likely impacts of the A5 scheme upon Special Protection Areas (SPAs), Special Areas of Conservation (SACs) and Ramsar sites.
"I would once again re-iterate my commitment to the A5WTC flagship project, which is of significant strategic importance to the North West region and our wider island, helping to tackle regional imbalance, improving the economy, job prospects and prosperity, connecting communities and improving road safety," said Ms. Mallon.