Old Derry wall to fall to improve access from Magee College to city centre
Ulster University has applied for permission to knock through a listed wall to improve access to Magee College from the city centre.
Tuesday, 31st December 2019, 3:53 pm - 2 min read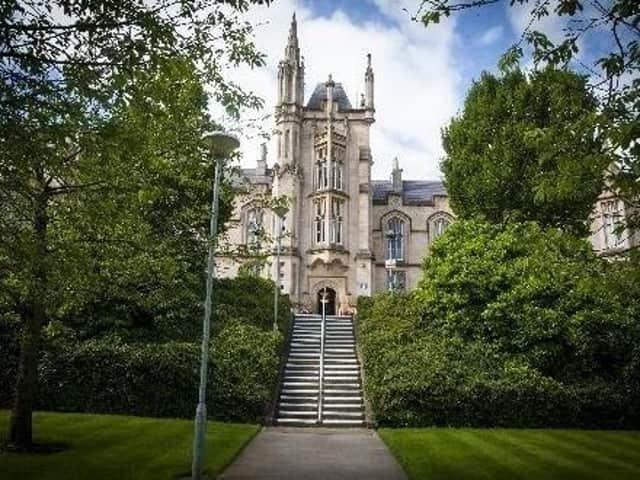 Magee College.
"The primary aim of the works is to further improve safe pedestrian footpath connections across the campus specifically to and from the Strand Road and Lawrence Hill, which being closest to the city centre are key to enhancing the connectivity of the central campus with the city centre in line with sustainability objectives of the university," according to a planning statement submitted on behalf of the university by architects Park Hood.
The works include new footways, new surfacing, new lighting, new street furniture, new planting and the partial demolition of the listed estate wall at Abercorn House.
"The wall will be reinstated on either side of the new pathway to provide a feature along the route and highlight the character of the wall within the campus," the supporting documents state.
A limited number of trees will have to be removed to make way for the new pathway although the university says the proposed route has been carefully selected to minimise the impact on existing mature plants. Some overgrown vegetation will also be removed to create direct sightlines up to the main campus buildings, according to Park Hood.
The plans, if approved, will create a more direct route for people walking to the university from the city centre.
"The new footpath network will not only provide more direct routes to the recently created campus hub which houses key campus facilities for staff, students and the wider community such as the Teaching Block, Library and Students' Union but will improve pedestrian safety by reducing the need for pedestrians to use the existing campus road network to access the various areas of the campus," the support documents advise.